When architects design such a beautiful and yet simple modern home, it's hard not to be amazed by the all modern features it offers. From floating stair design, open concept floor plan, stunning black and white kitchen to gorgeous modern exterior design. Take a look!
CH House is a beautiful home that takes advantage of the combination of functionality and beauty of floating stairs to exude an air of modern appeal. Designed by the renowned architects Shachar – Rozenfeld Architects, CH House is an epitome of a modern abode that brings together timeless decor, modern structures, and beautiful finishes.
This snazzy home stands on a 600 square foot lot and is designed in an intriguing L shape. Besides the fabulous floating stairs that add elegance, style, and model appeal to the whole setup, CH House also comes complete with a modern black & white kitchen with the latest fixtures, amazing cabinetry, and welcoming ambiance. It is, however, the simple modern house design — the open floor plan style — that makes this house stand out, and feel and look contemporary.
With a sizeable pool in the backyard, a well-kept sitting area, and a granite-tile facade, CH House exteriors will knock your socks off.
Floating stairs are a picture-perfect solution for modern homes with open floor plan interiors. They add both aesthetic intrigue and functionality to the design, allowing for a seamless flow from one level of a home to another.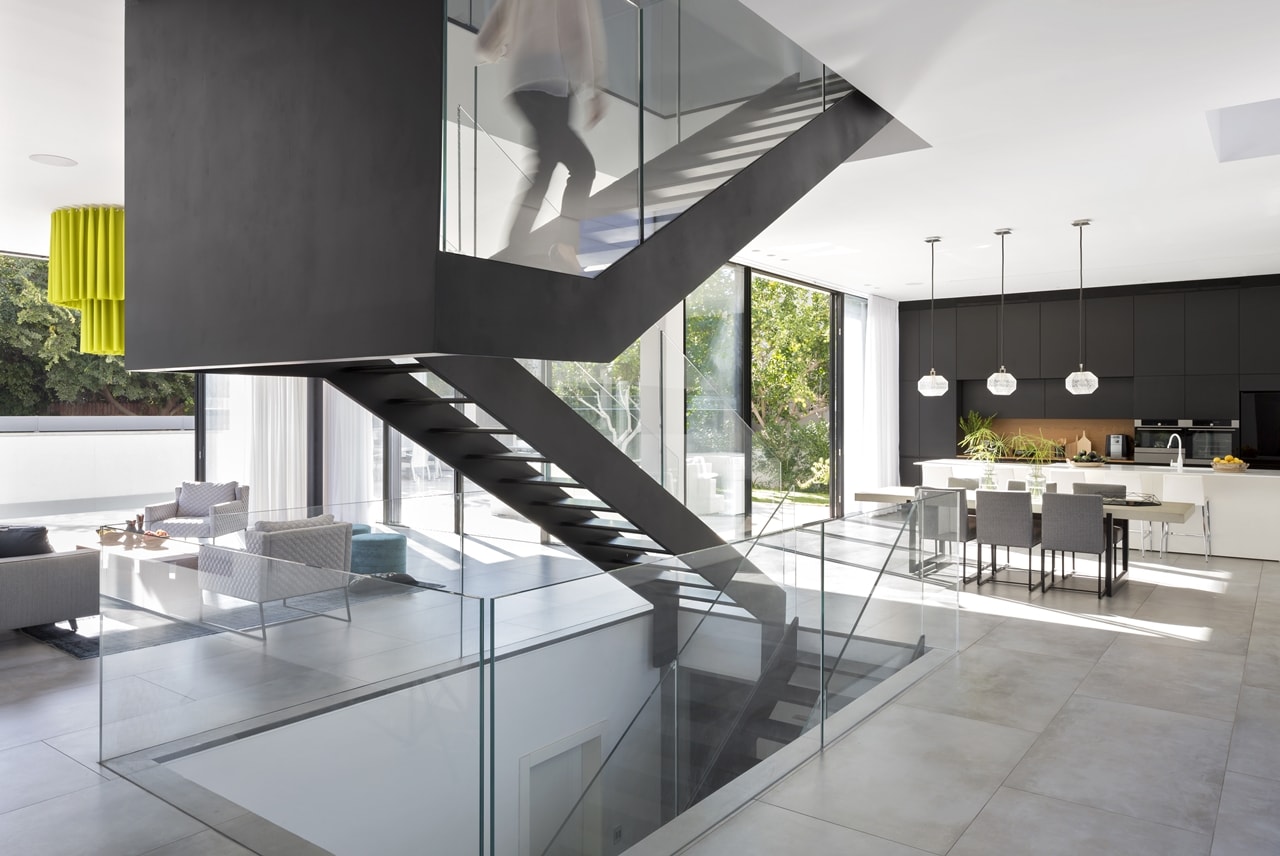 Floating stairs connecting 3 levels
Every level in CH House has its own allure, with amazing views of the swimming pool in the backyard and surrounding landscapes. When it comes to the interiors, the ingenious architects infused the floating stairs in a way that they bring out the decor, accentuate the open floor plan style, and imposing walls. The floating stairs are also a great focal point for the interior, giving it a modern look and feel. Best of all, these snazzy stairs don't take up much space.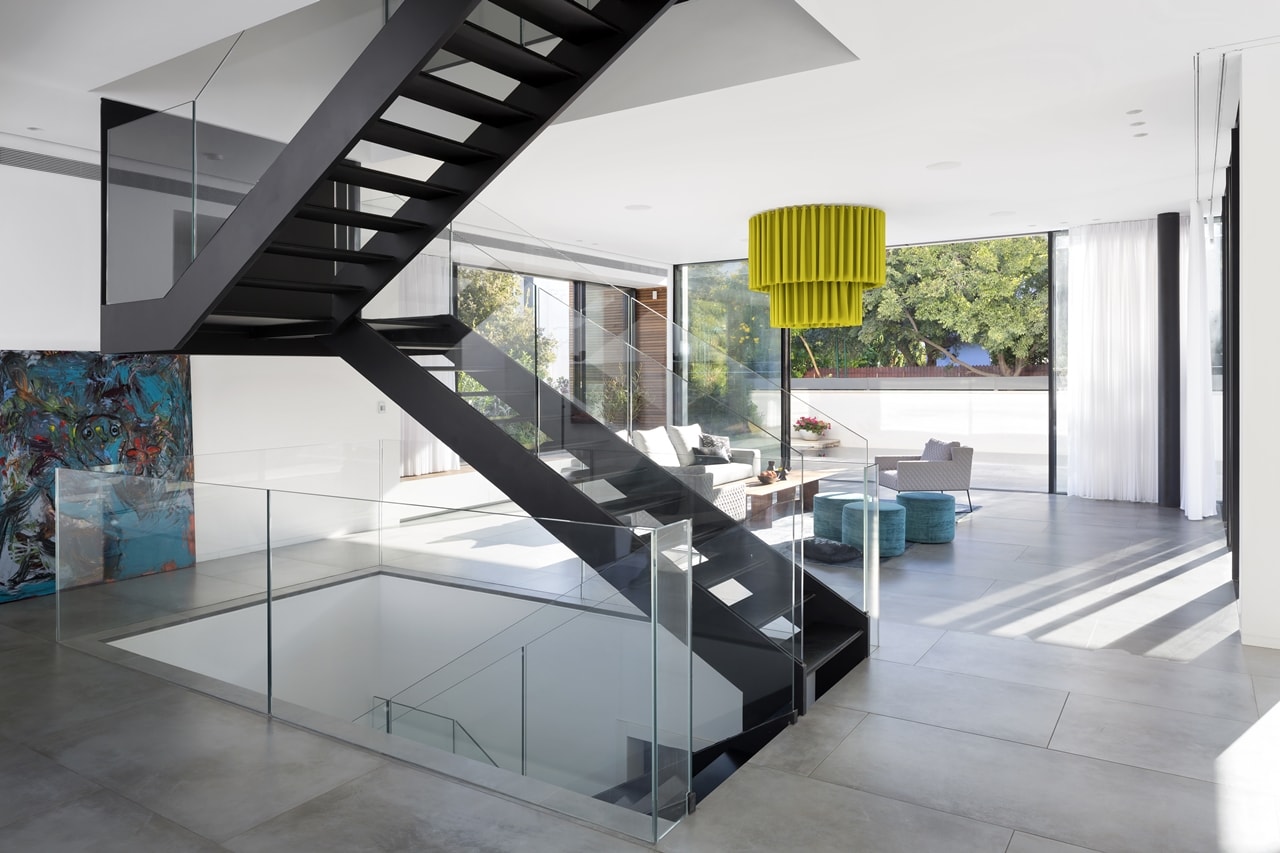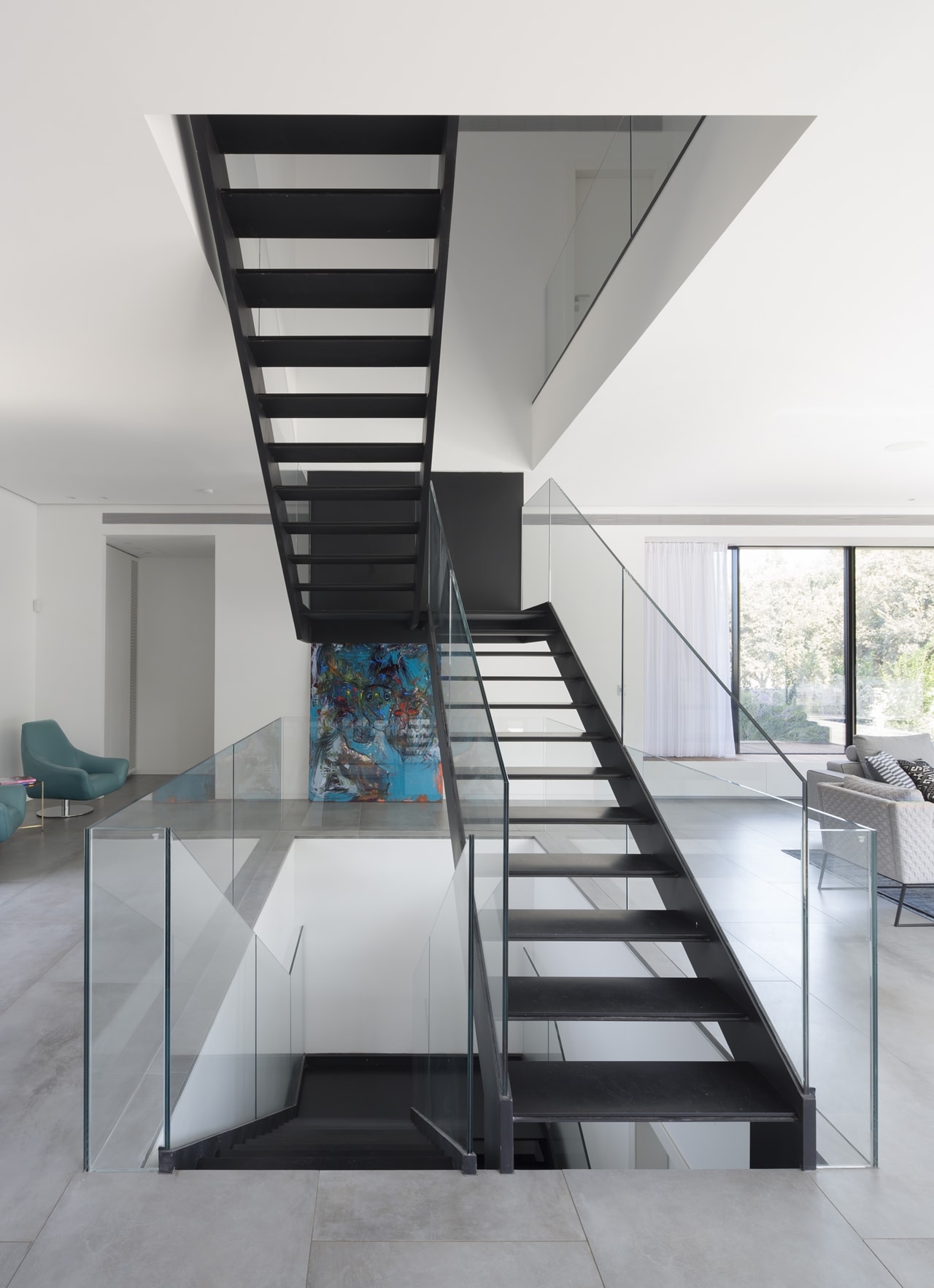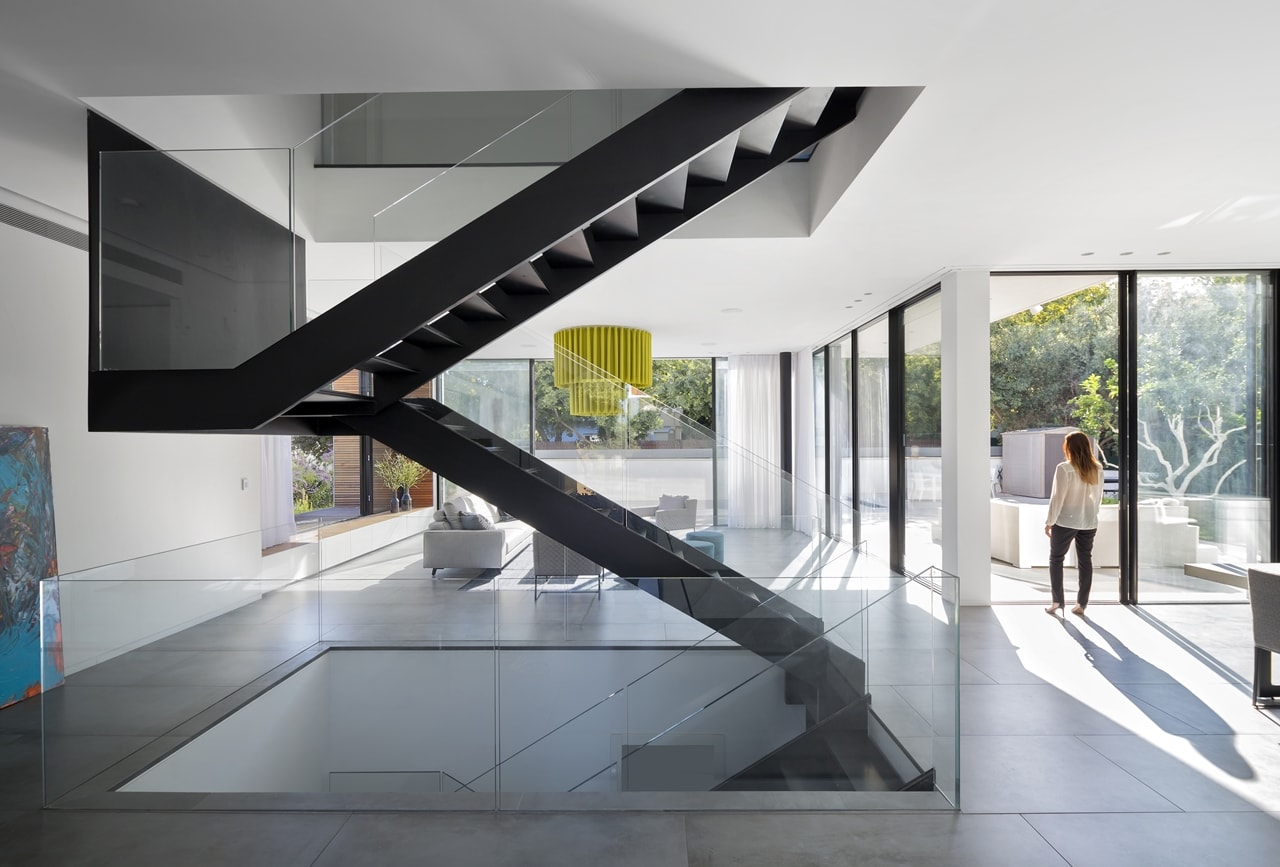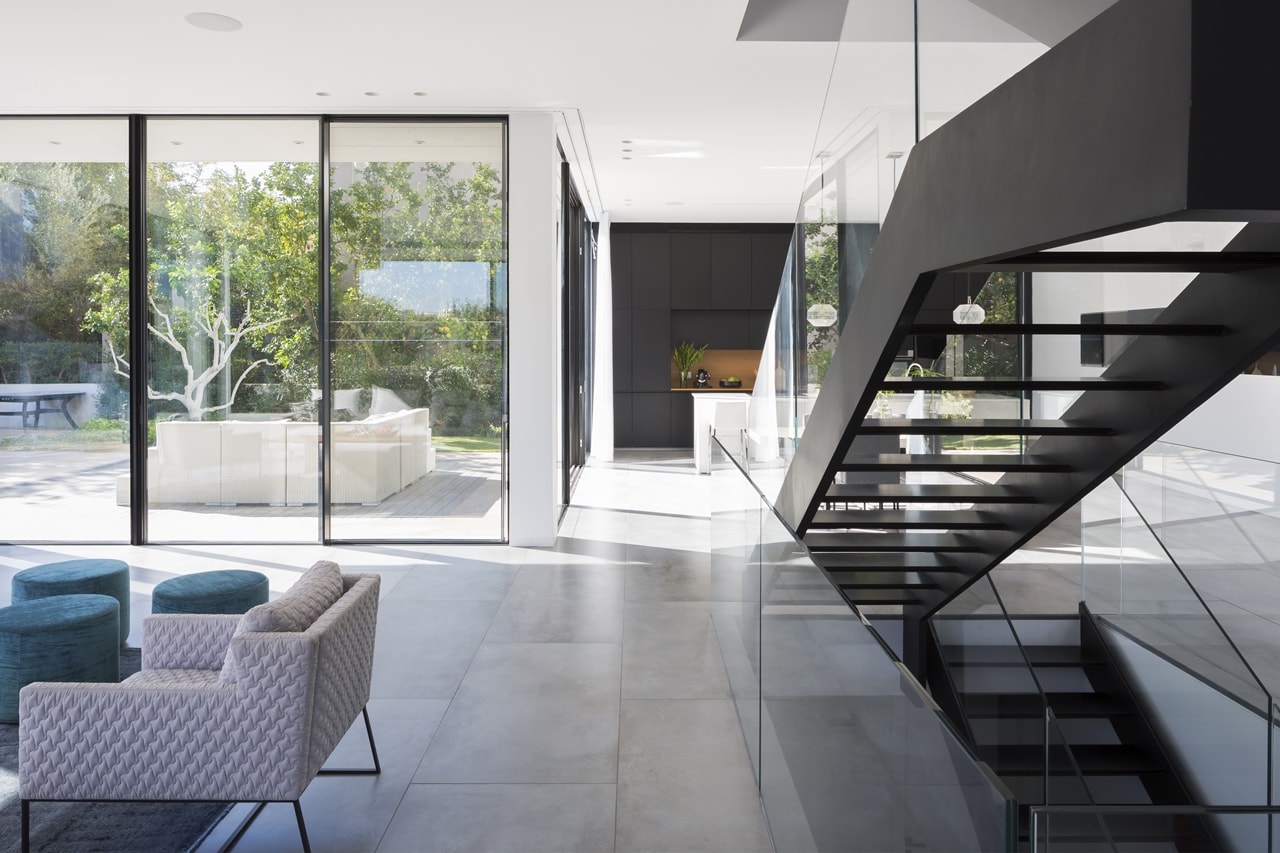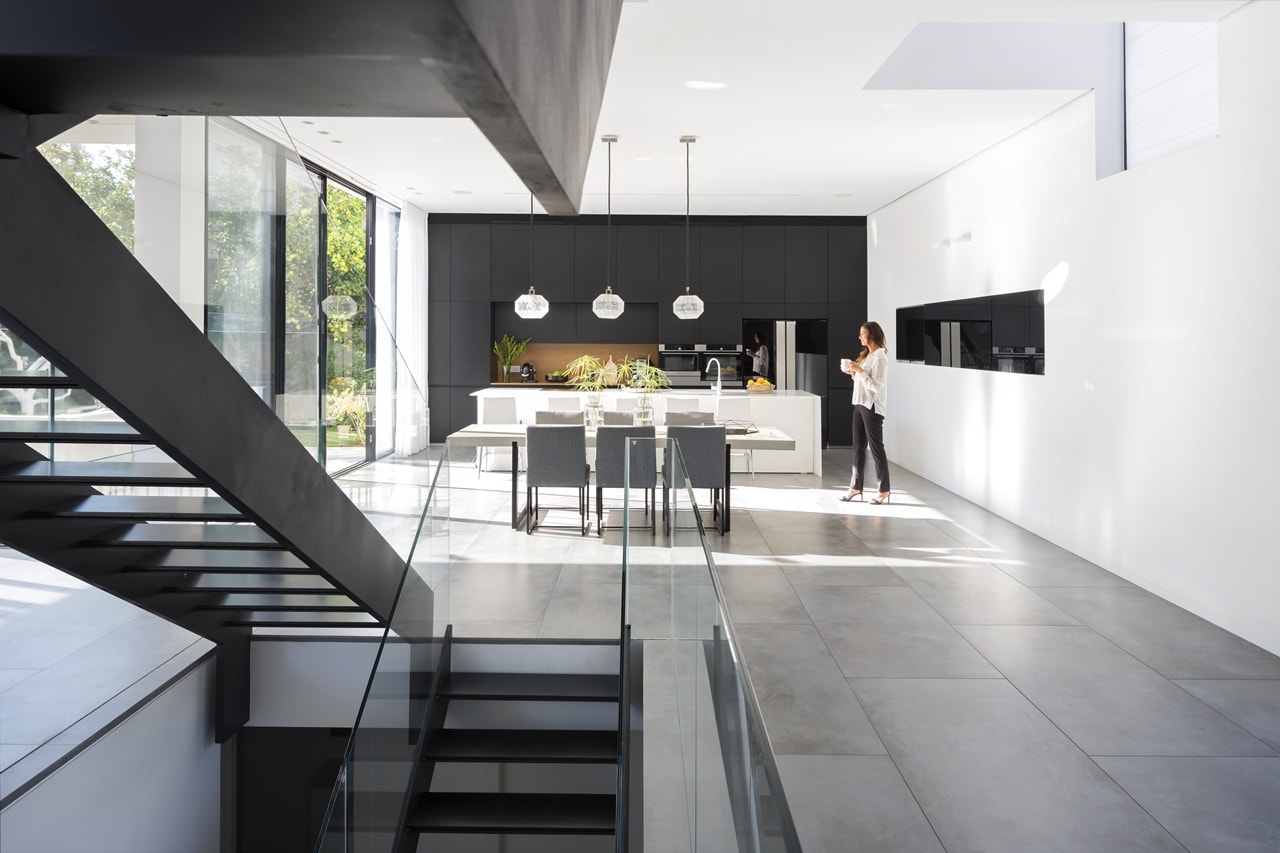 Modern black and white kitchen
Another stand-out feature of this simple yet modern house is the contemporary black and white kitchen. Sleek, classy, and eye-catching, the black and white theme in the modern kitchen marries well with the black steel floating stairs. It's no wonder the black and white kitchens have gained traction in the past few years.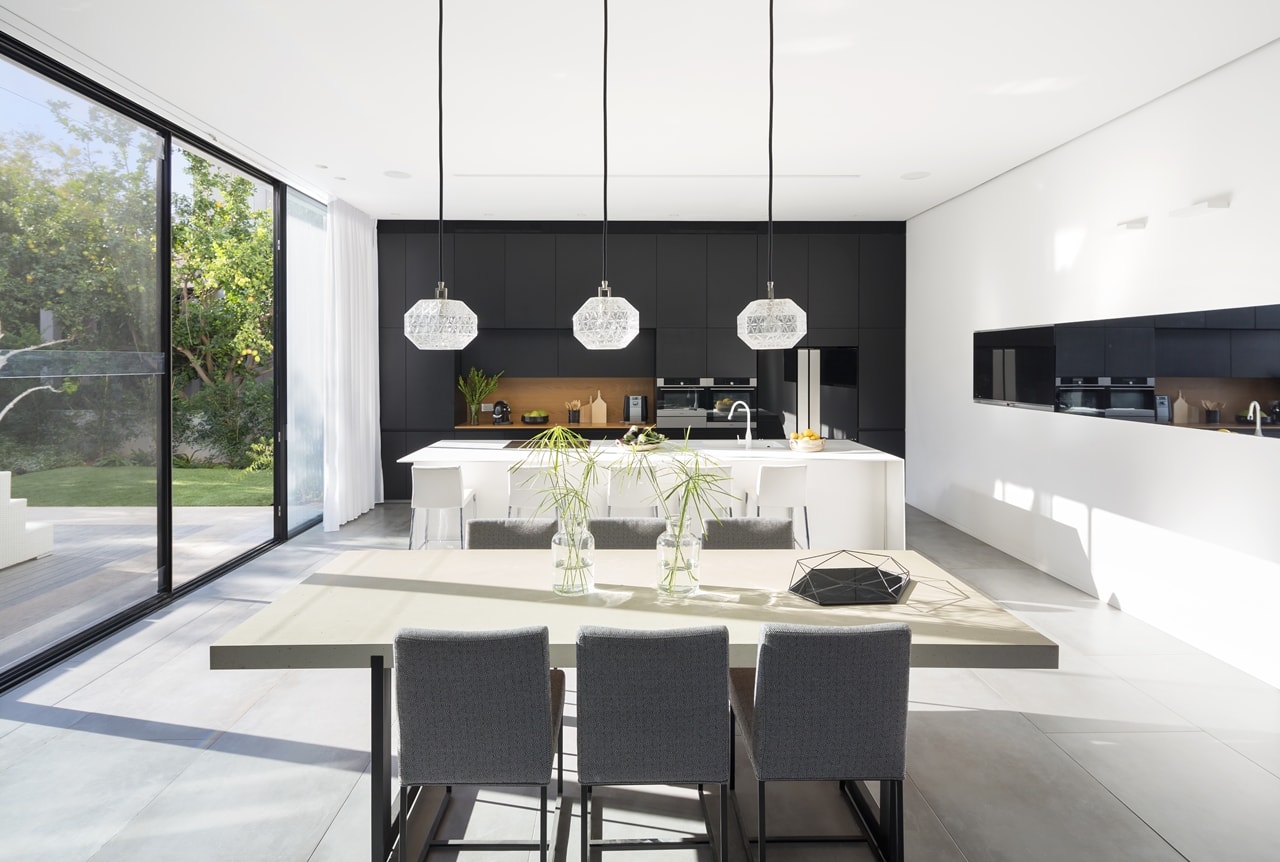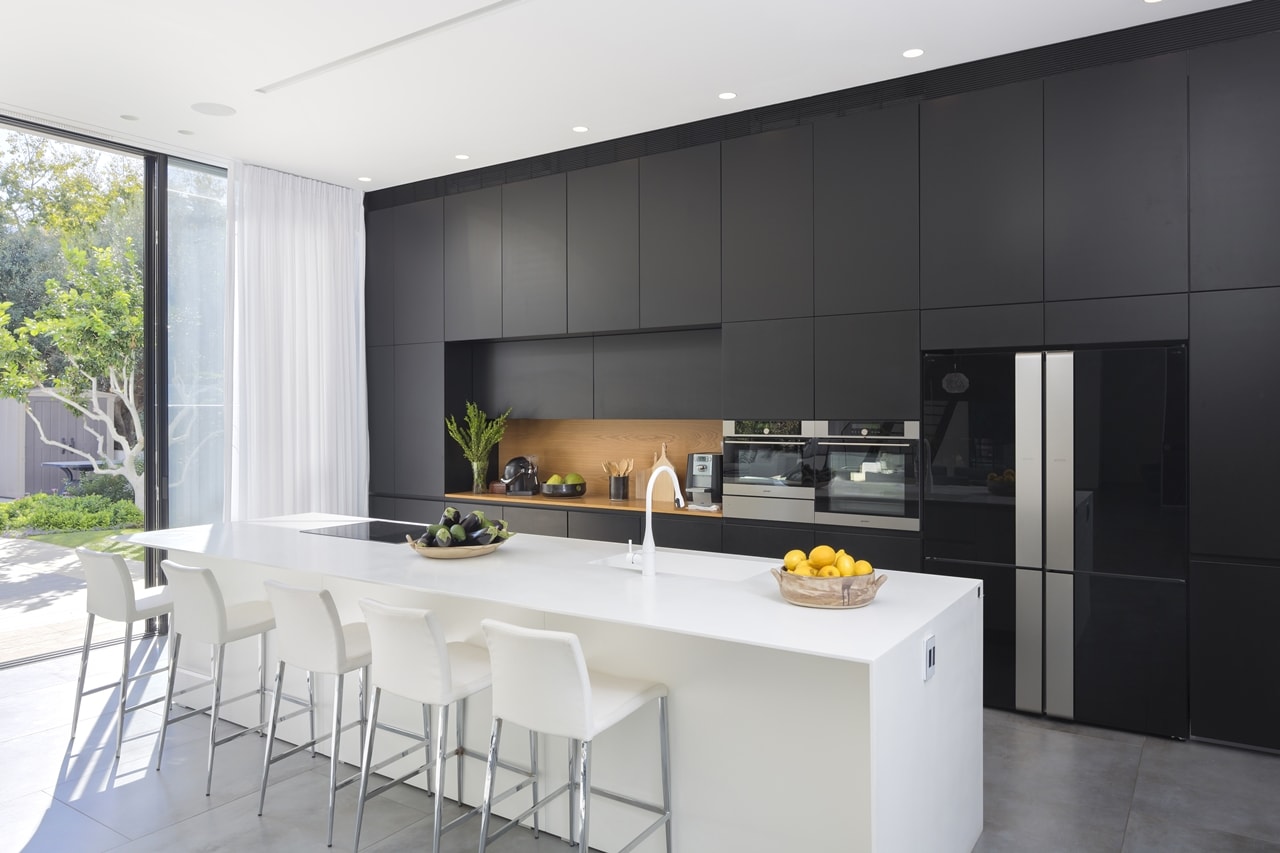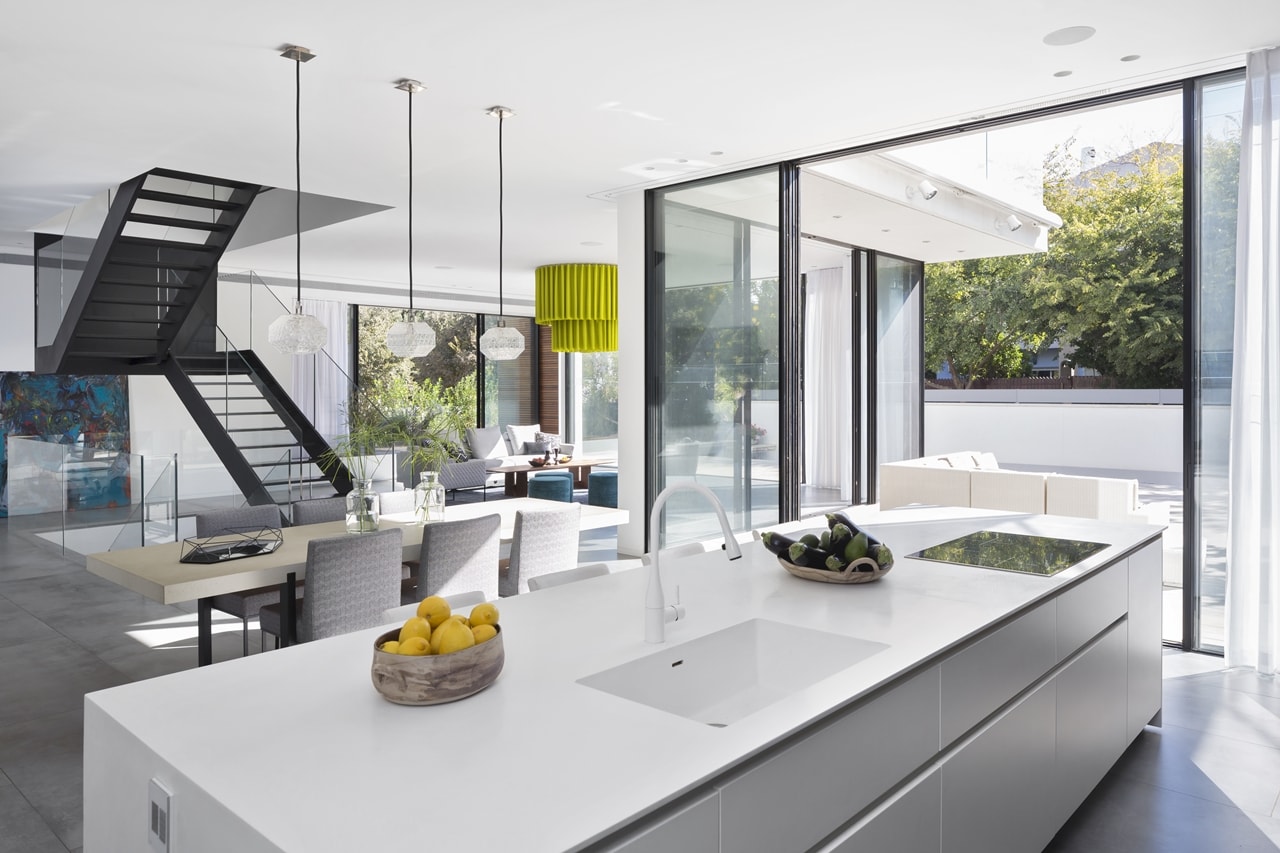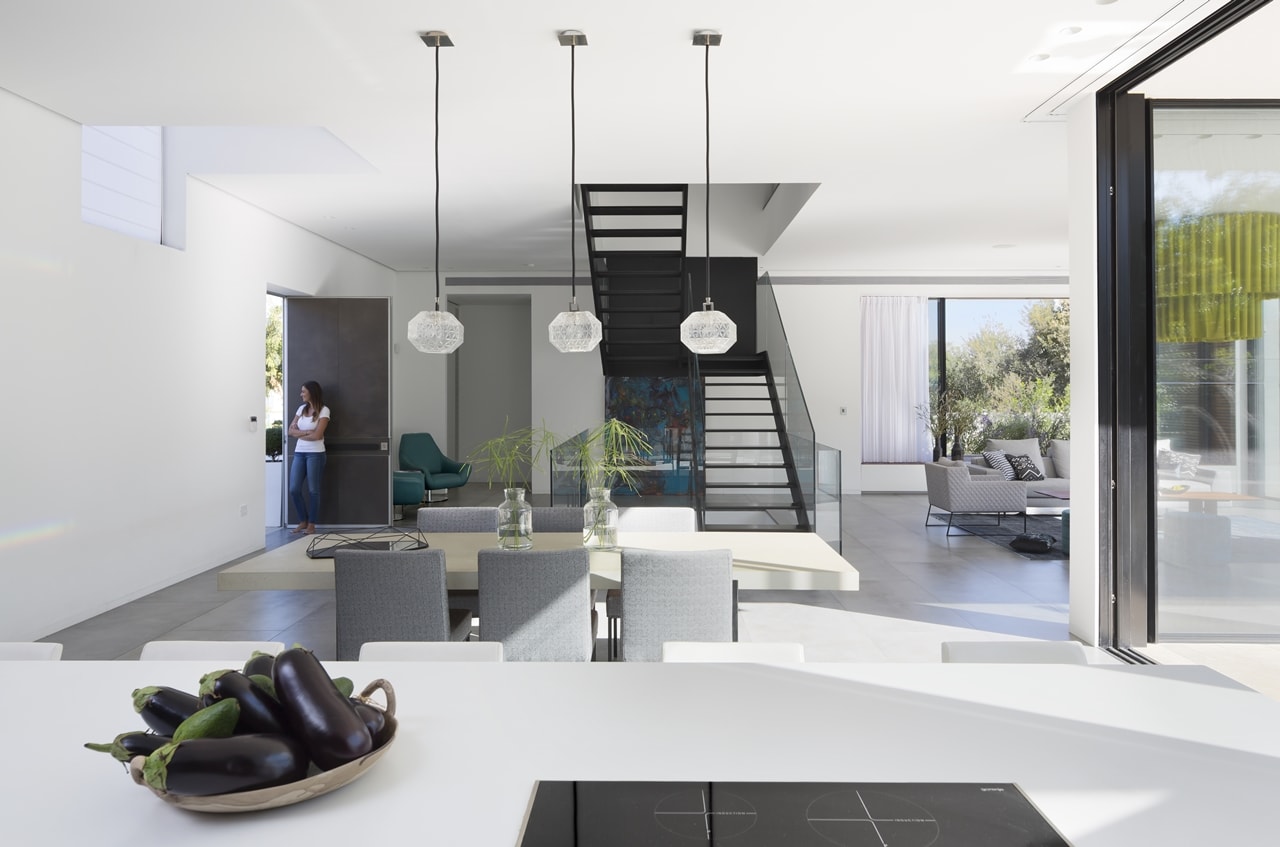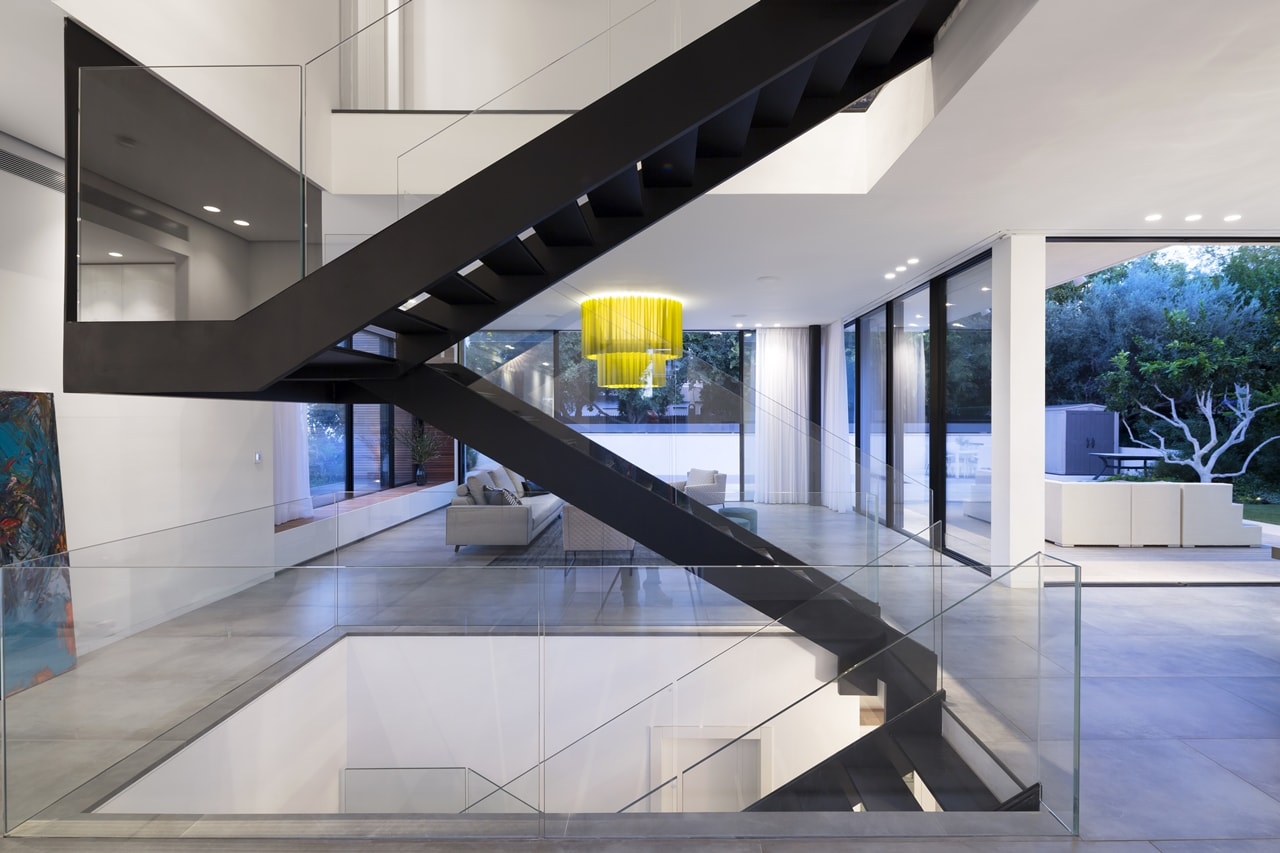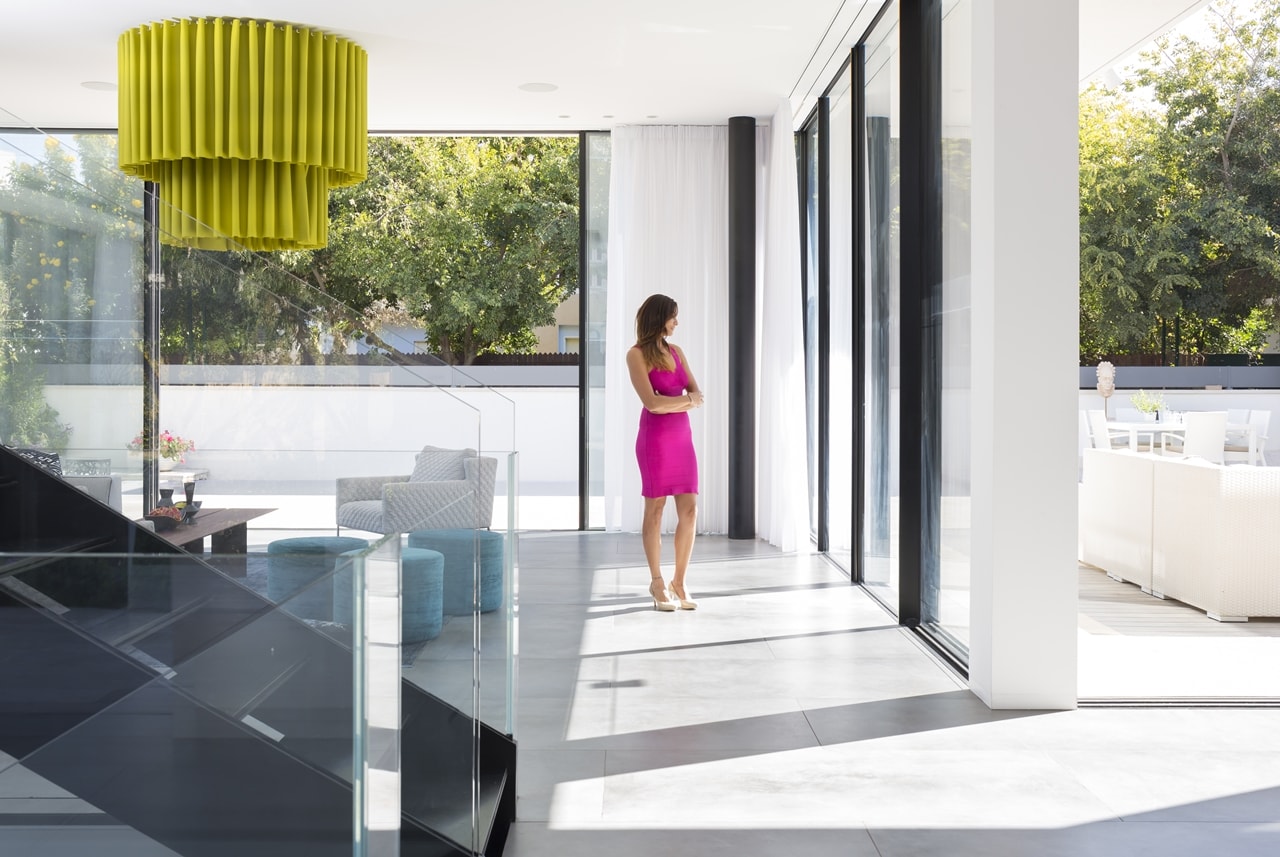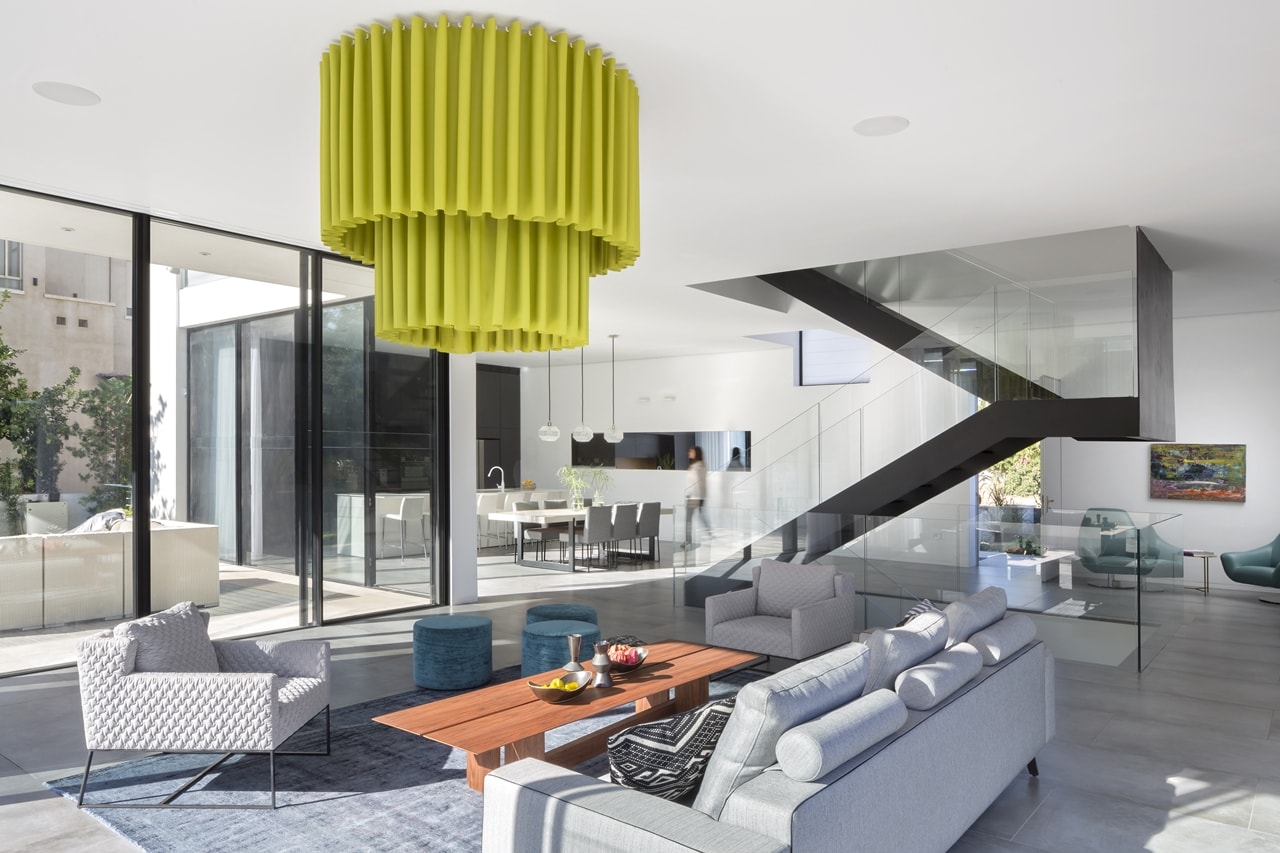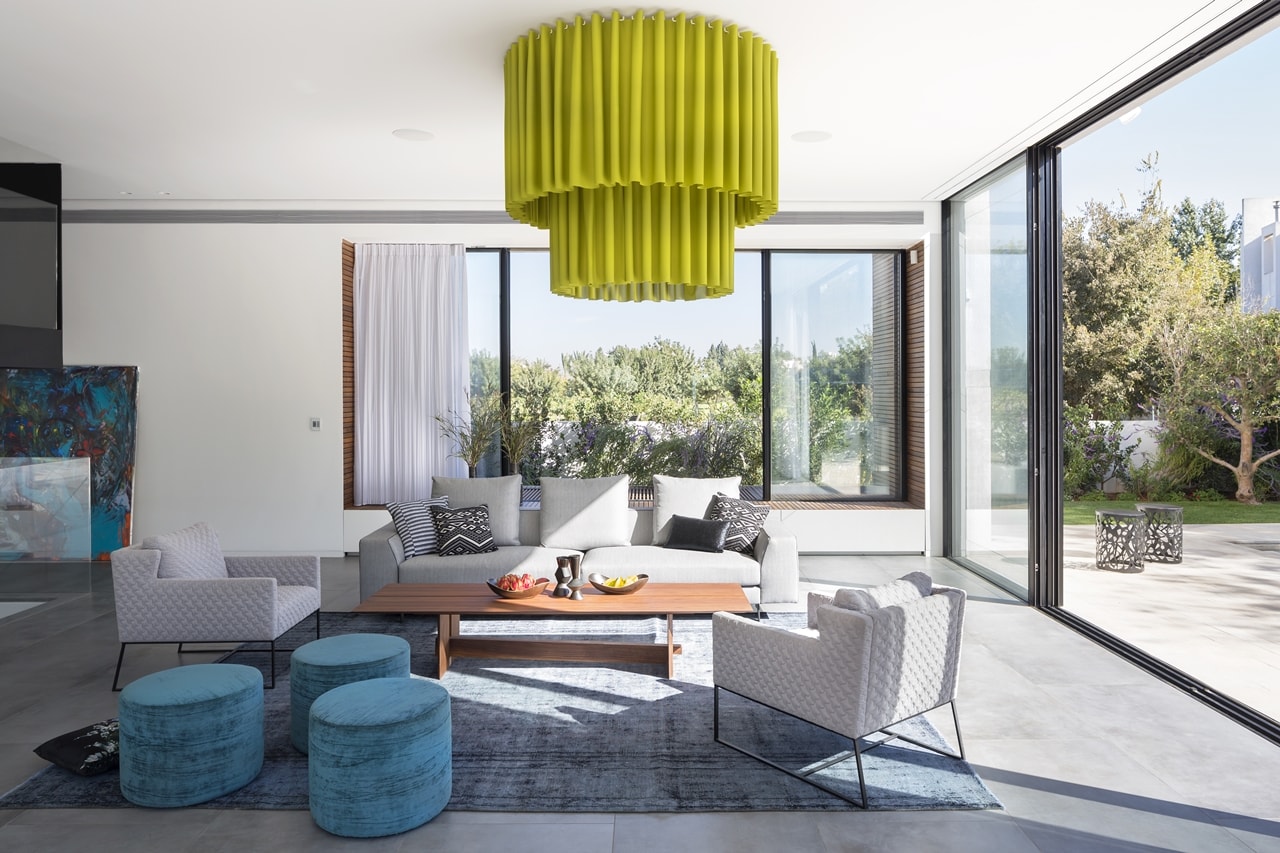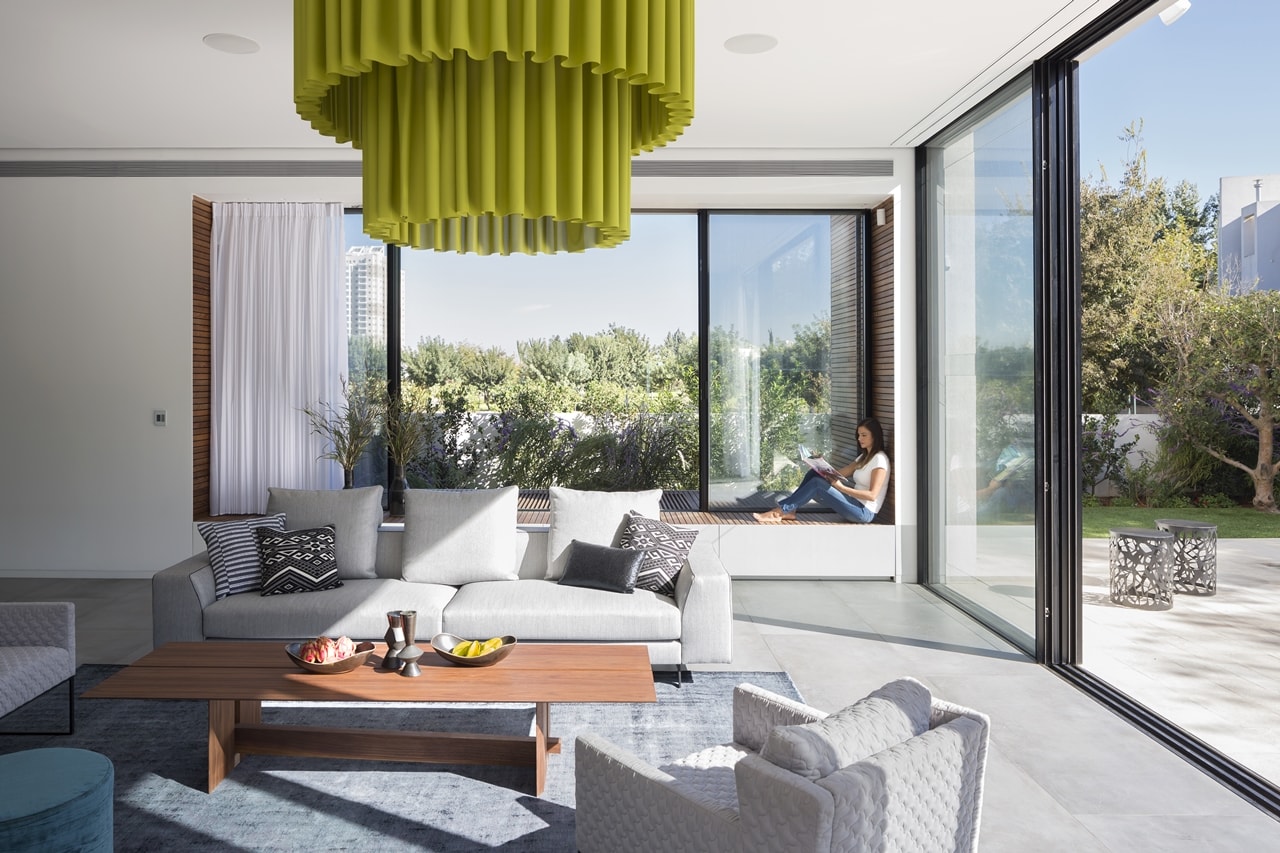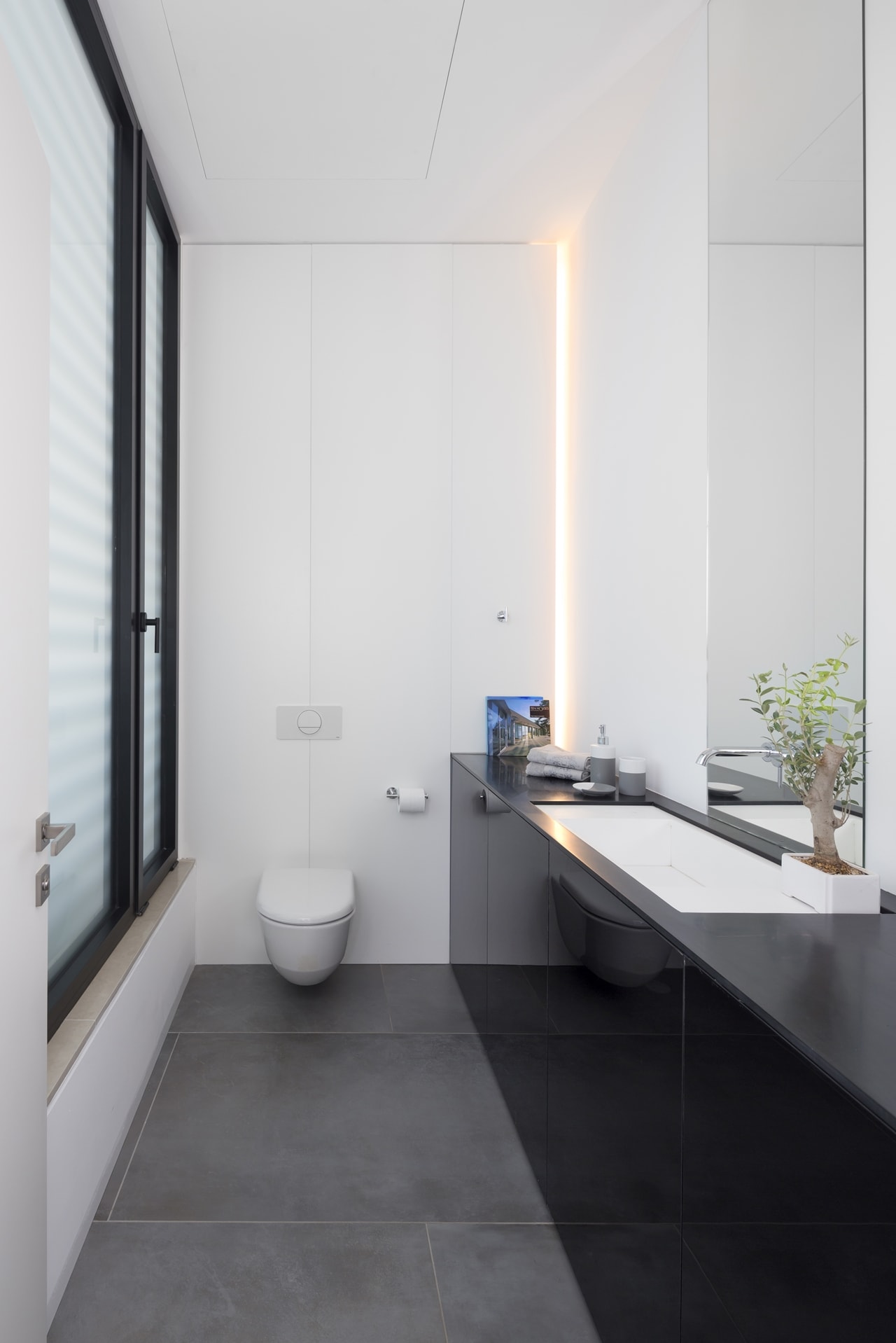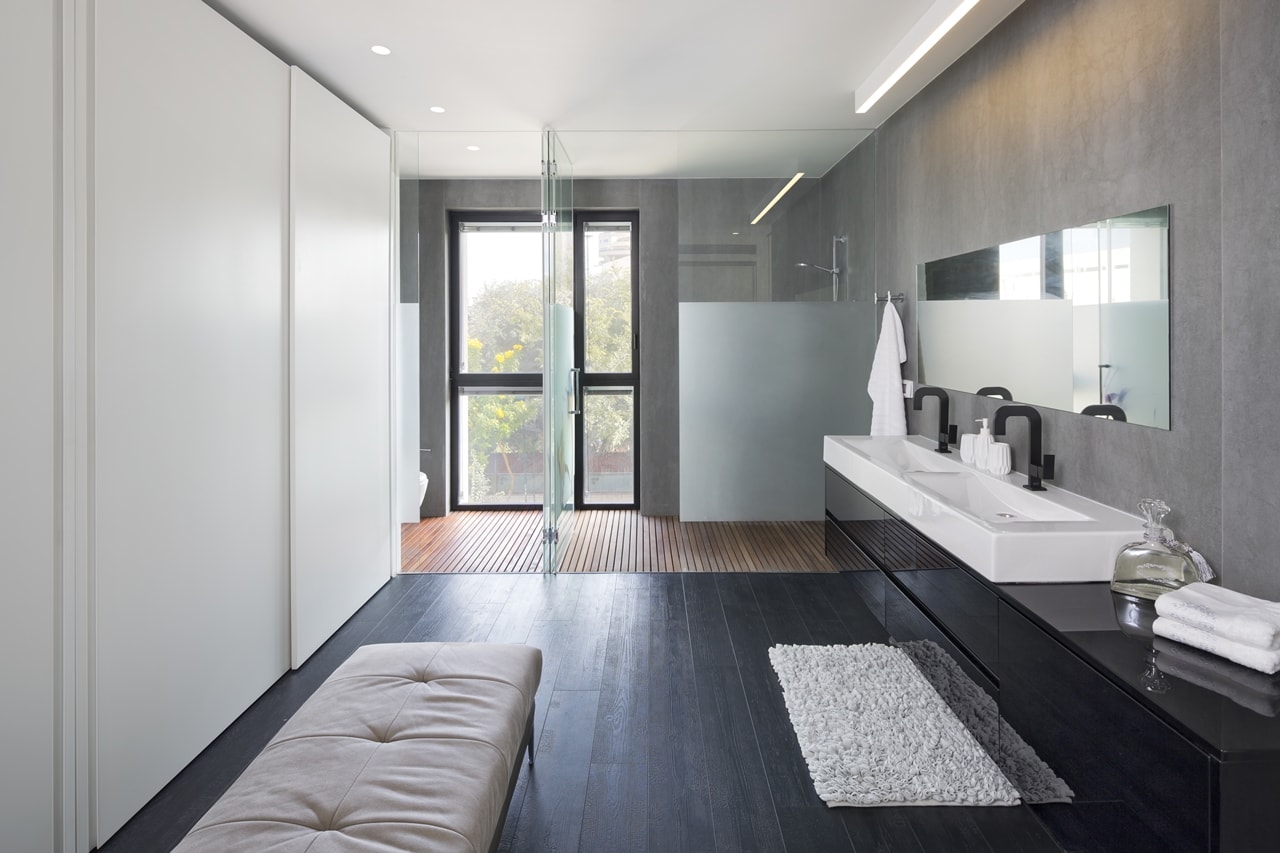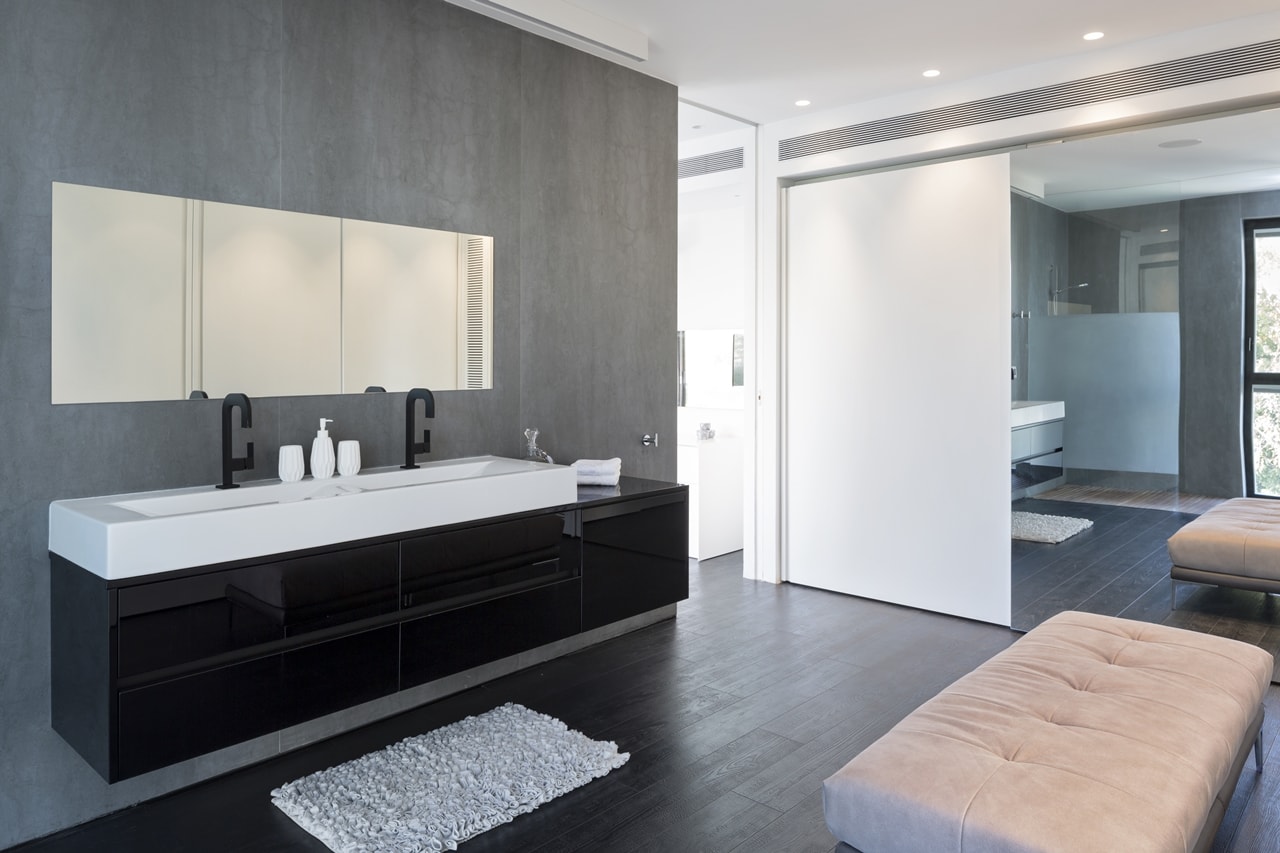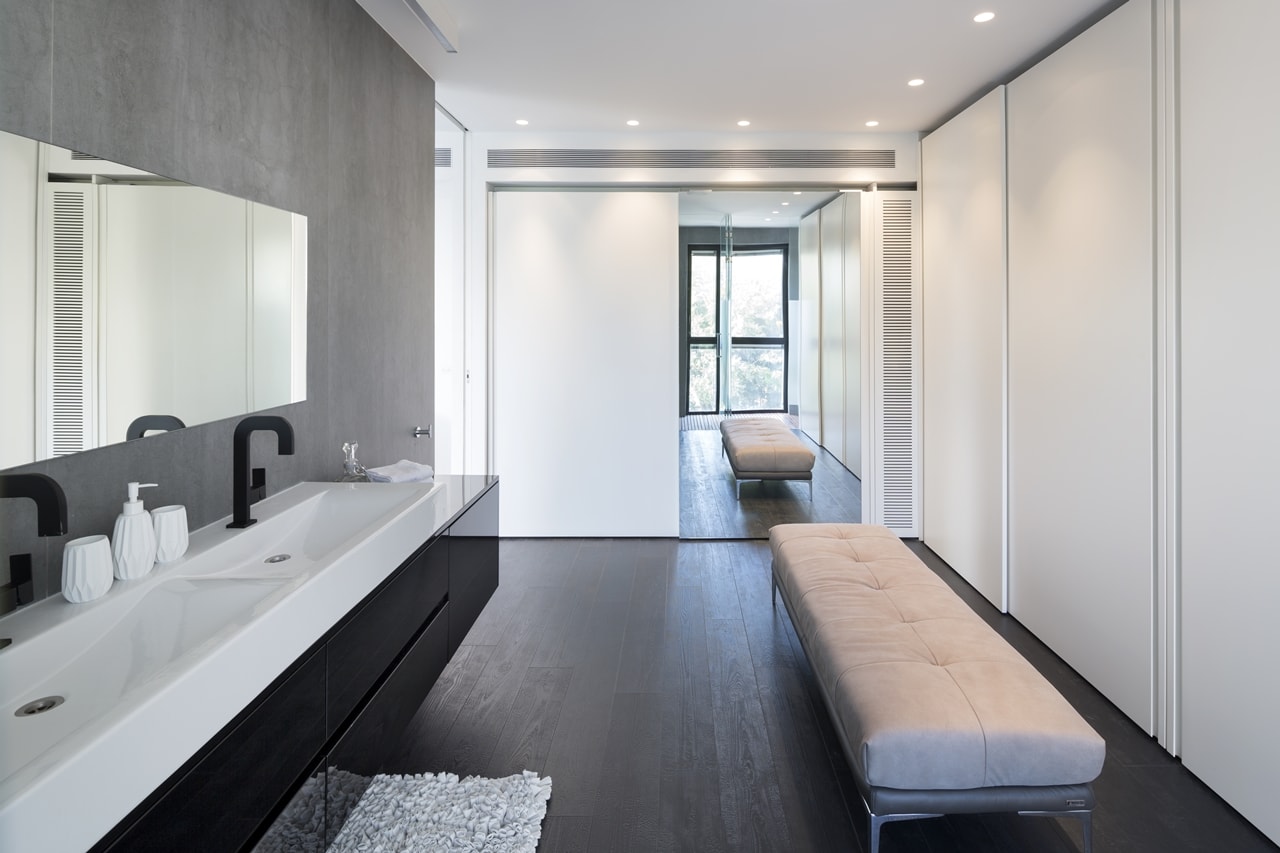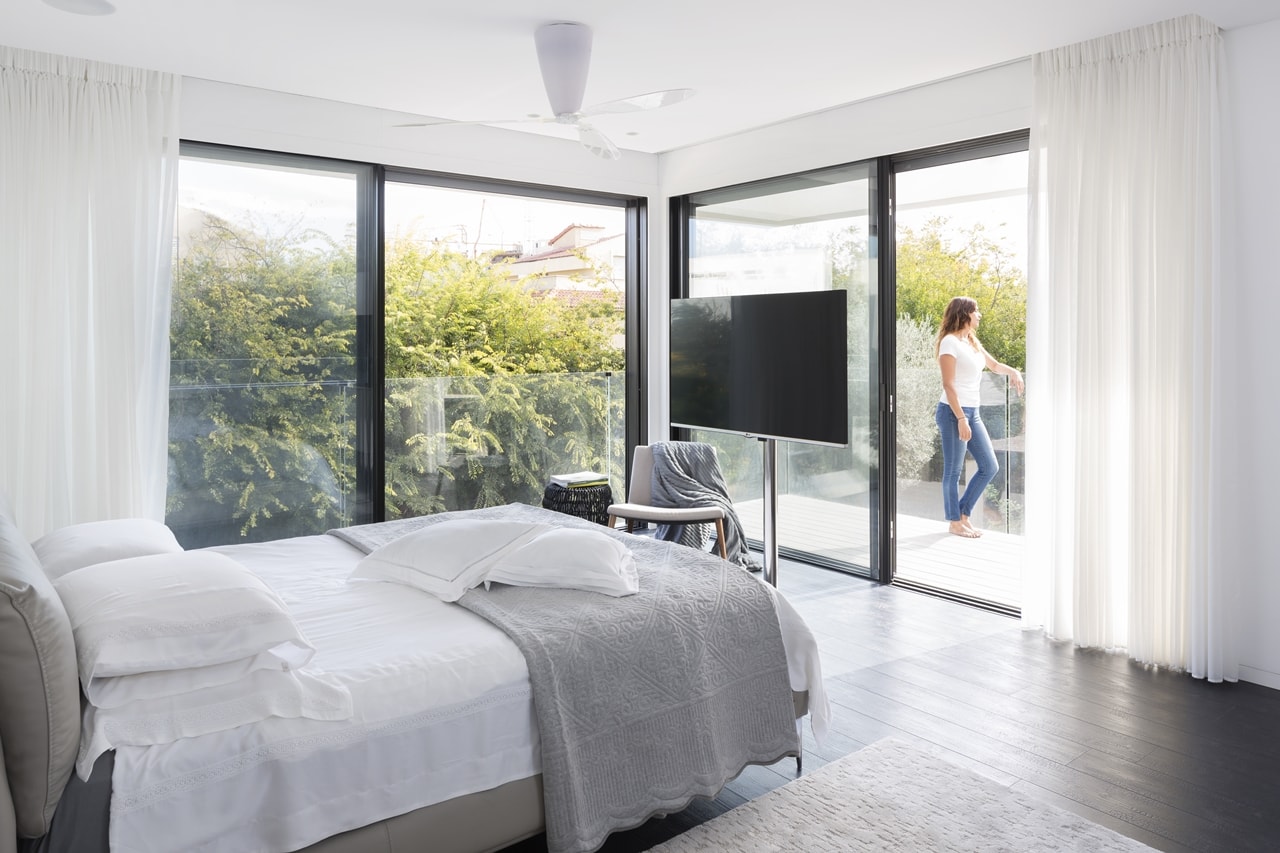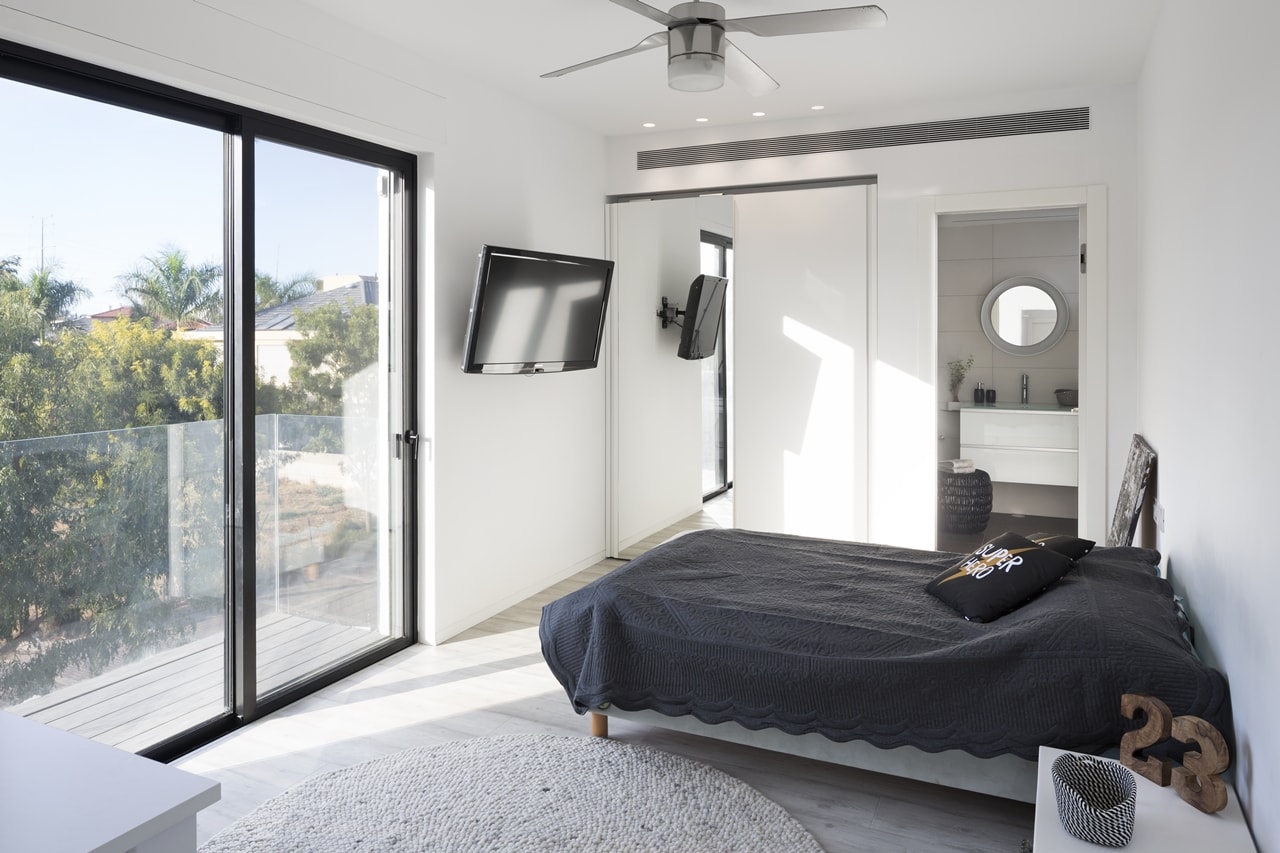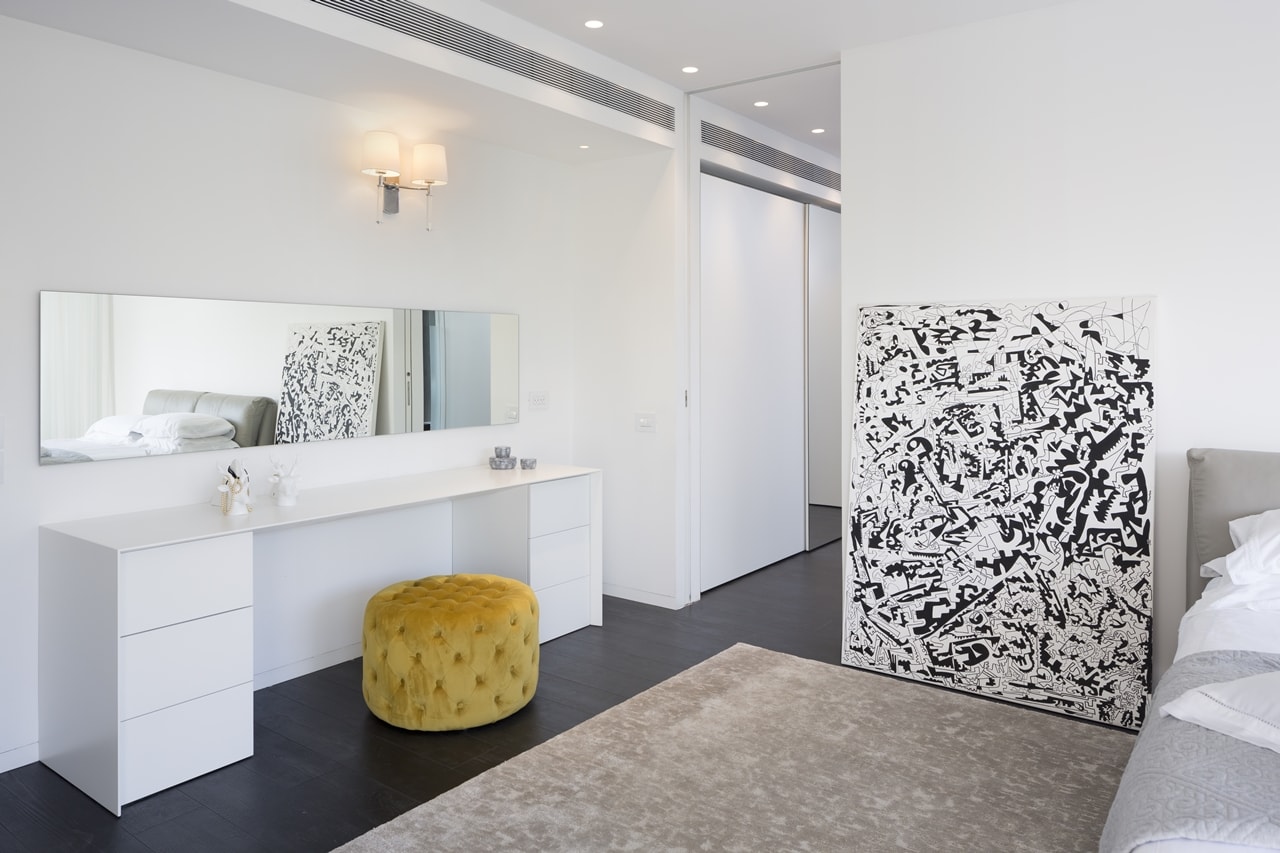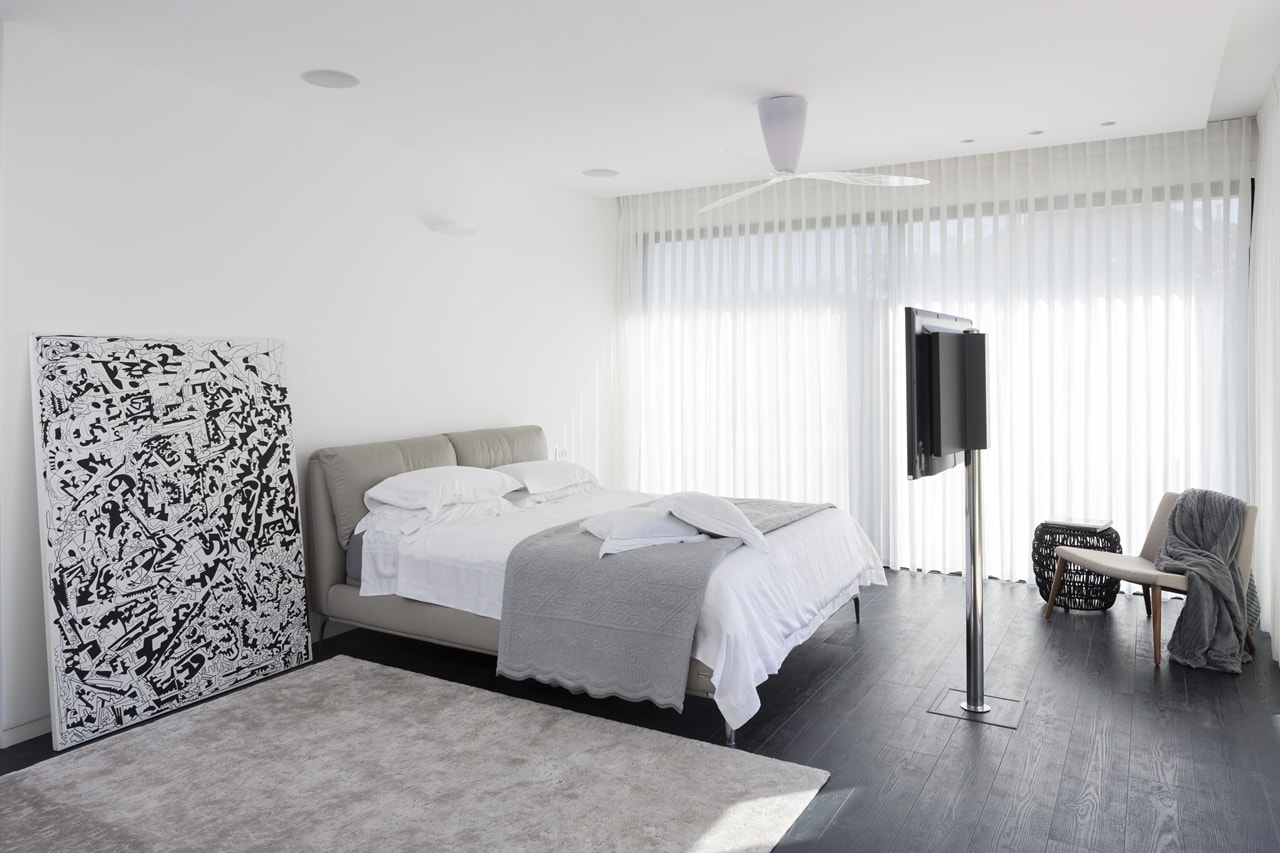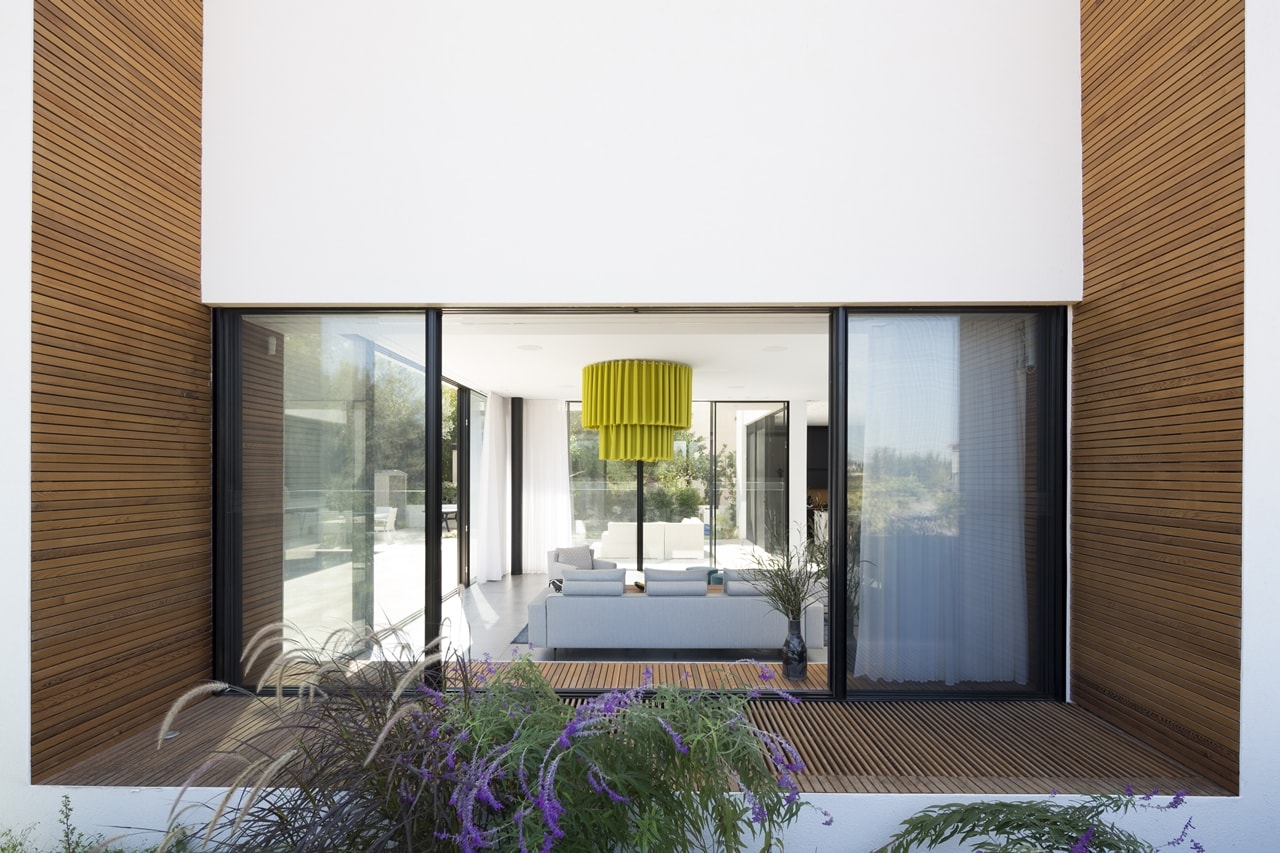 Simple modern house design
With a minimalist appeal, open floor plan interiors, floating stairs, and then some, the CH House simple design isn't too shabby. It is a postcard example of a simple modern house design that blends perfectly modern tiled facade, fantastic patio, well-designed swimming pool area, and sitting outdoor space as well as the rest of the interiors. The result is simple yet amazing house! Also, take a look how Shachar – Rozenfeld Architects used large sliding glass walls in their LB house to achieve stunning indoor-outdoor connection!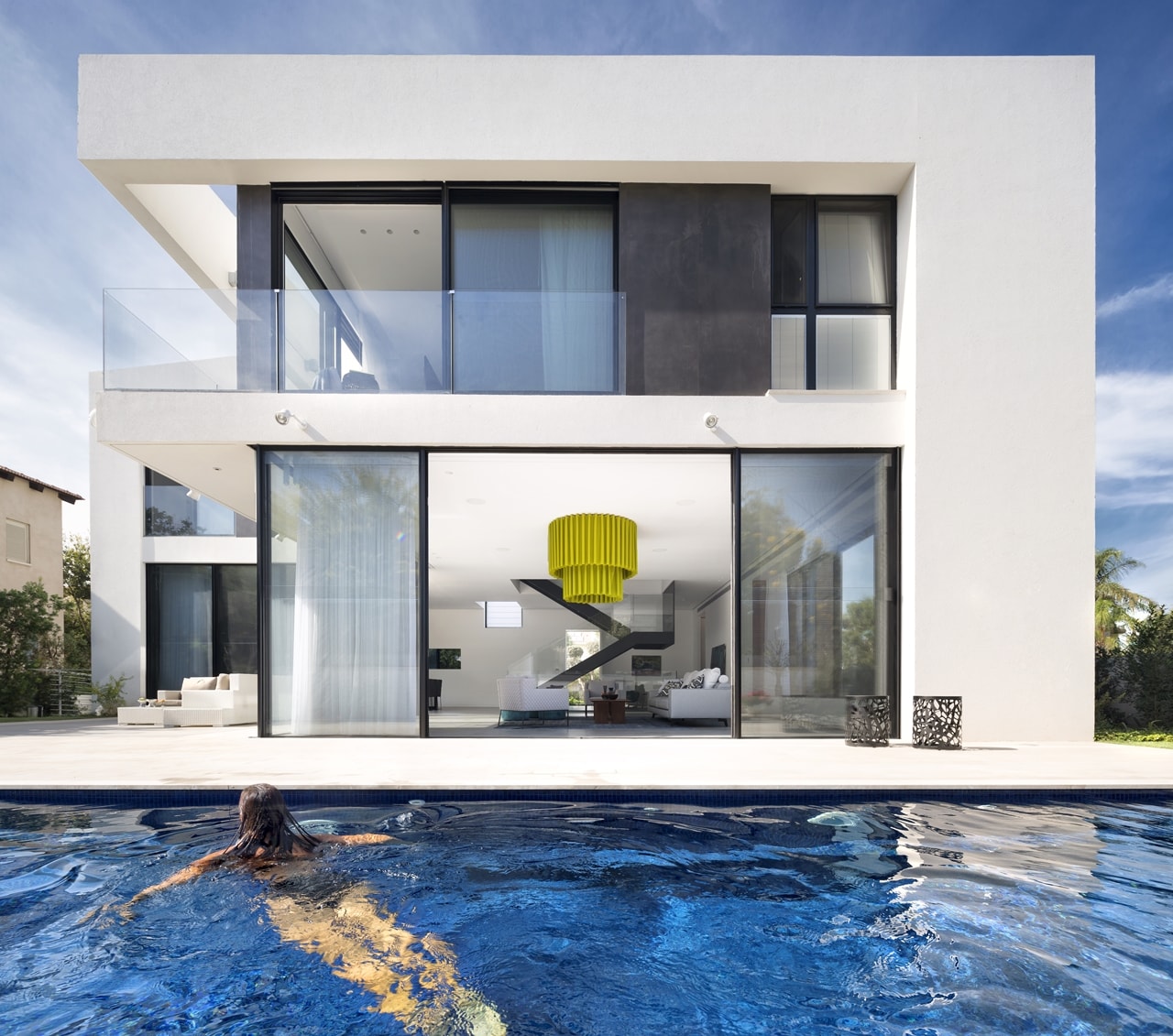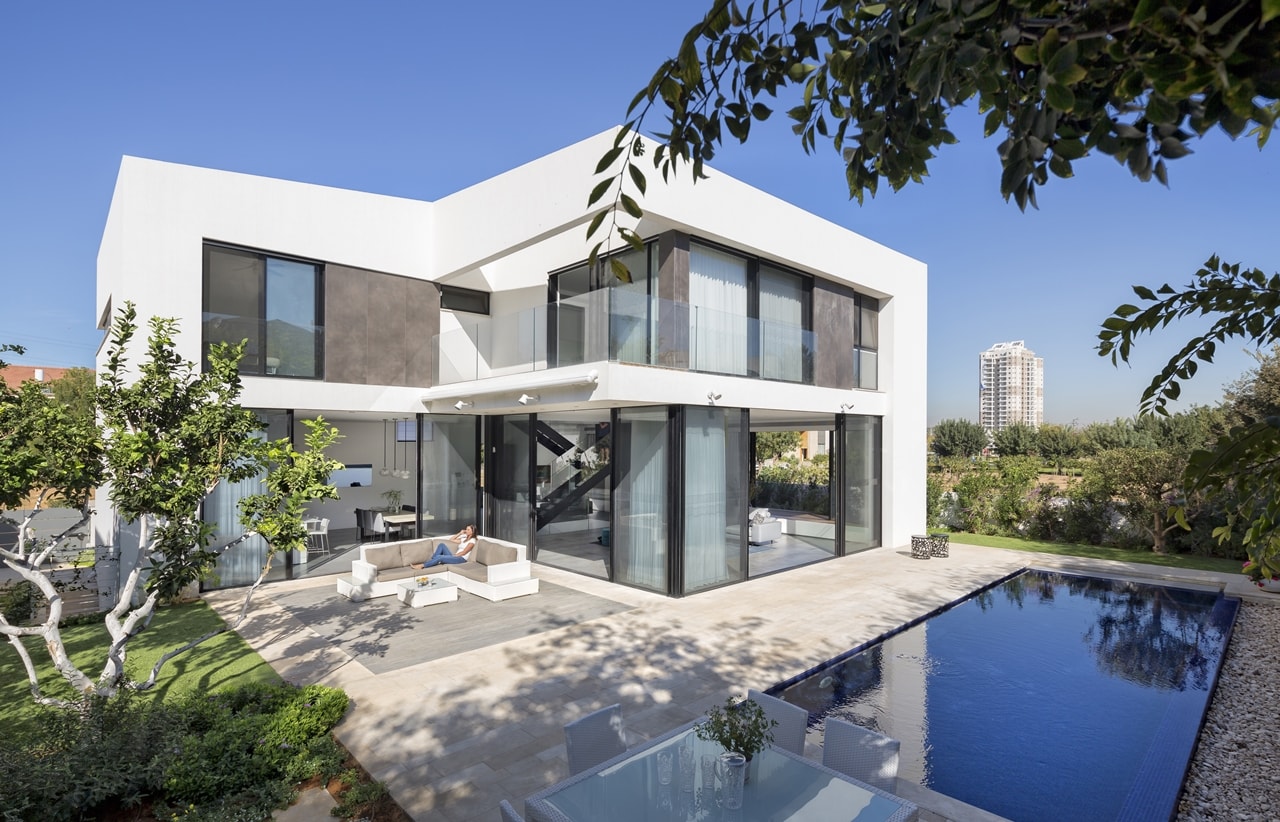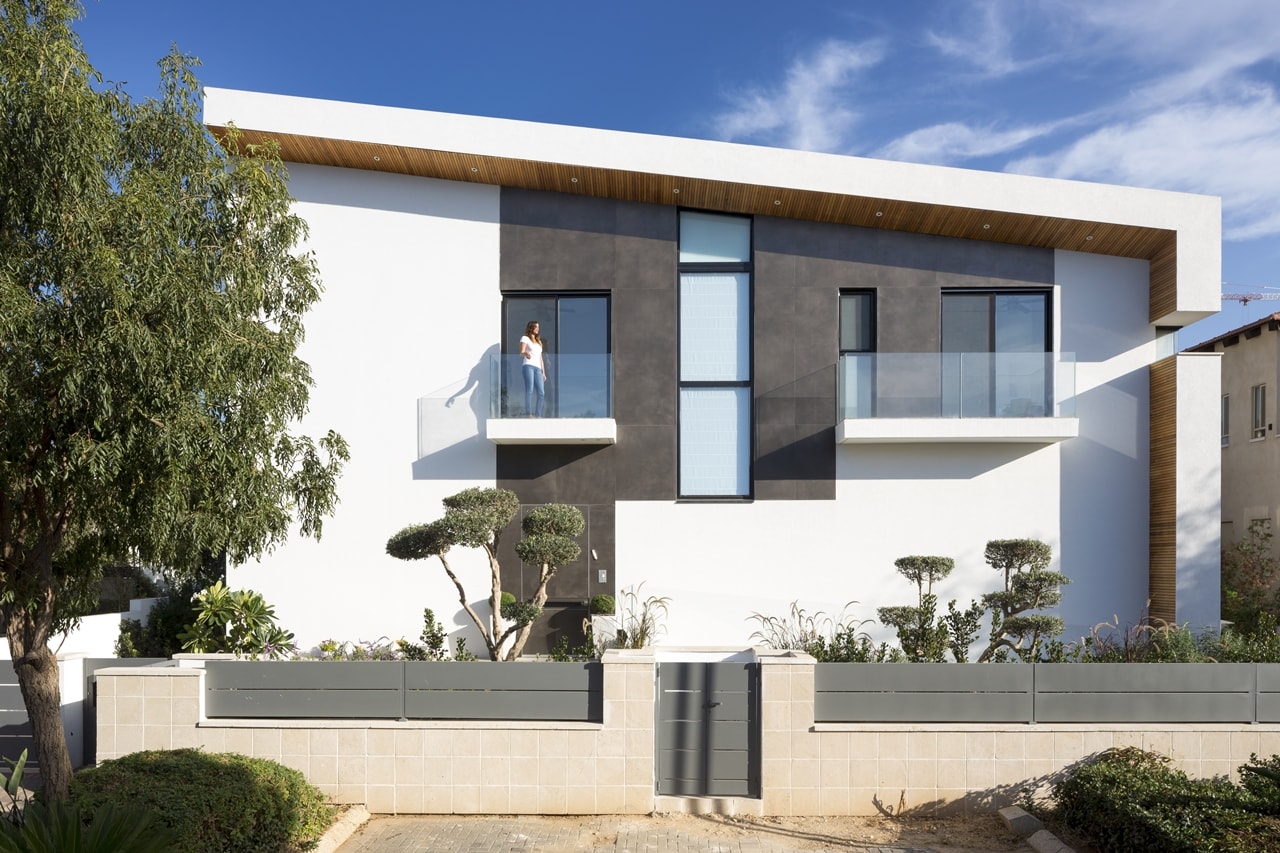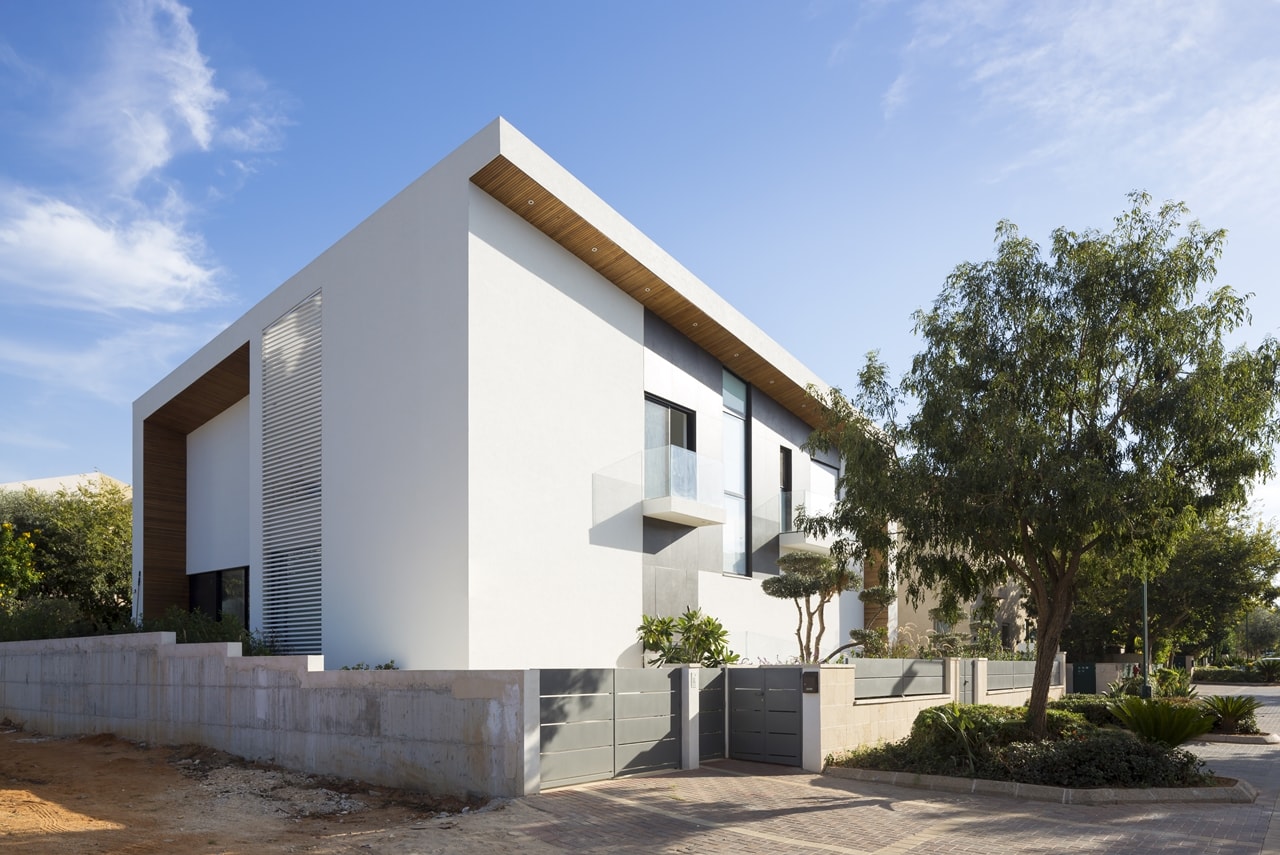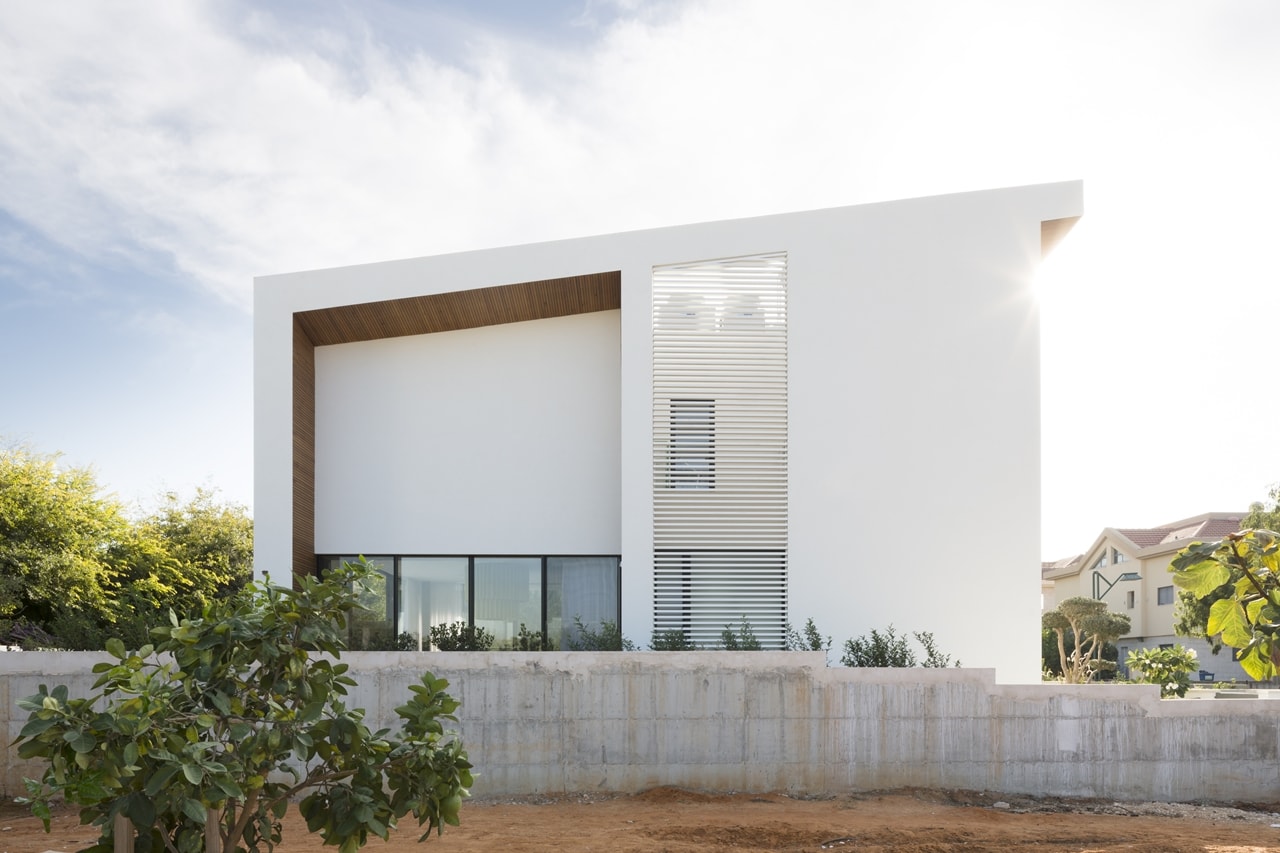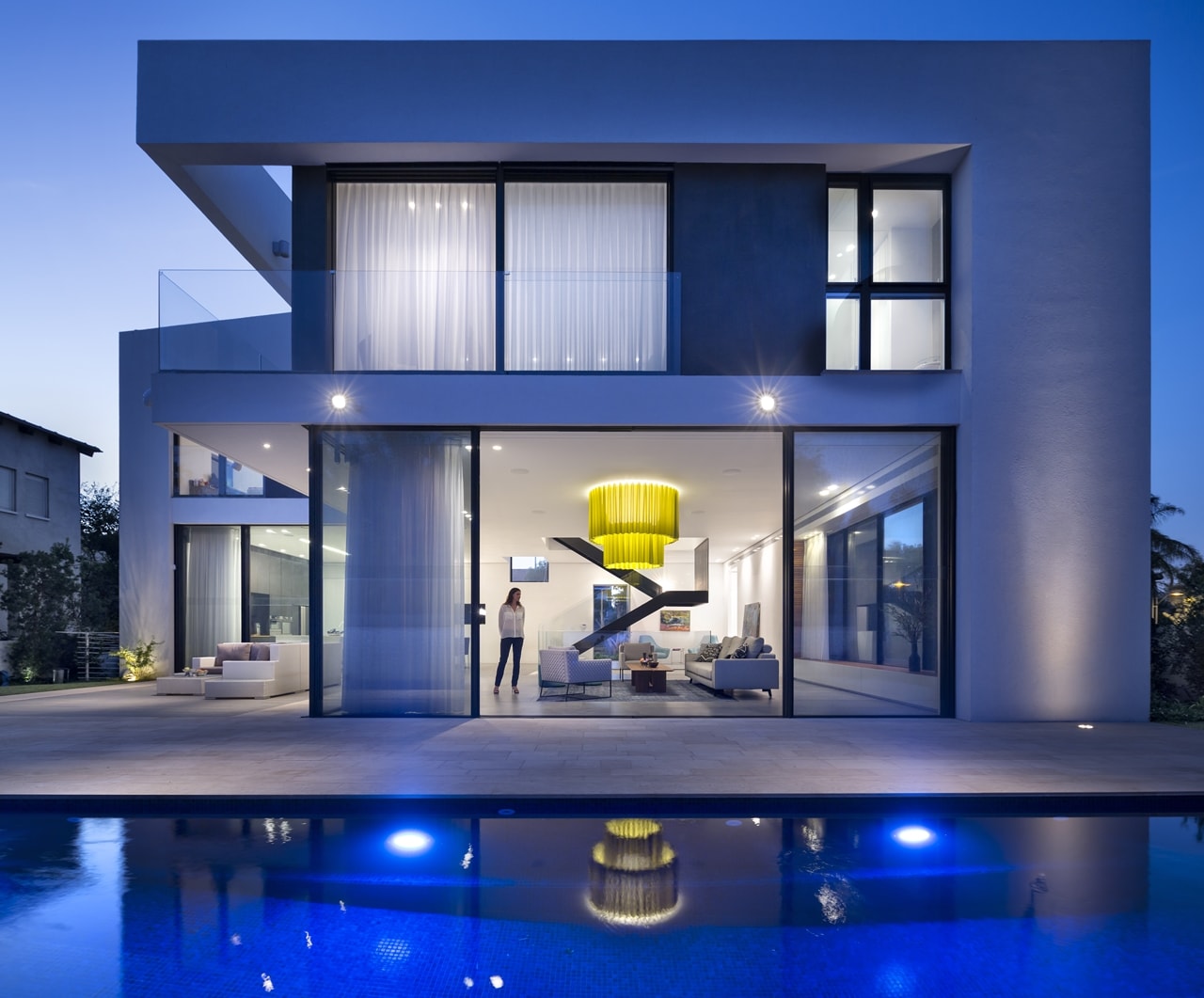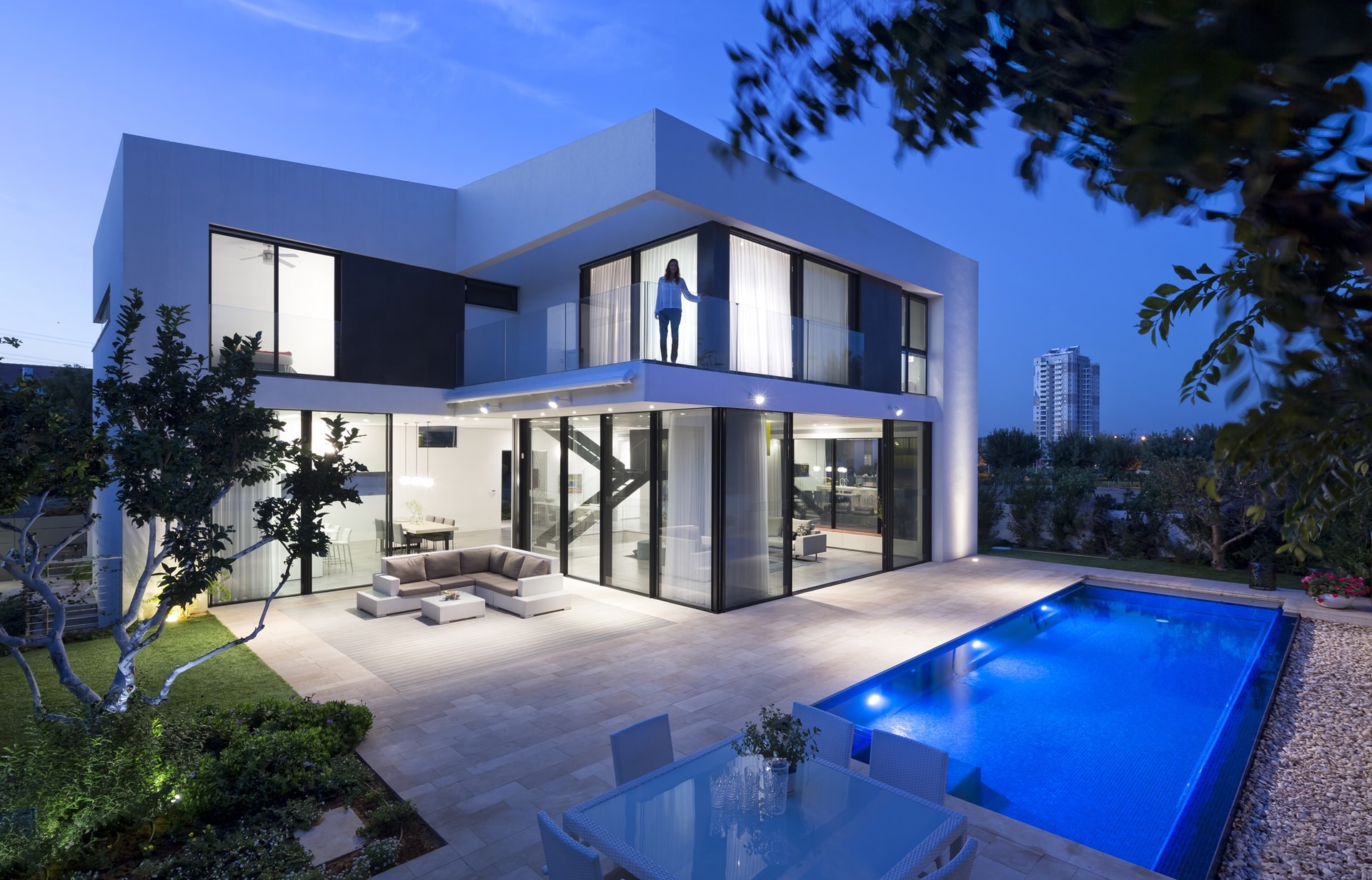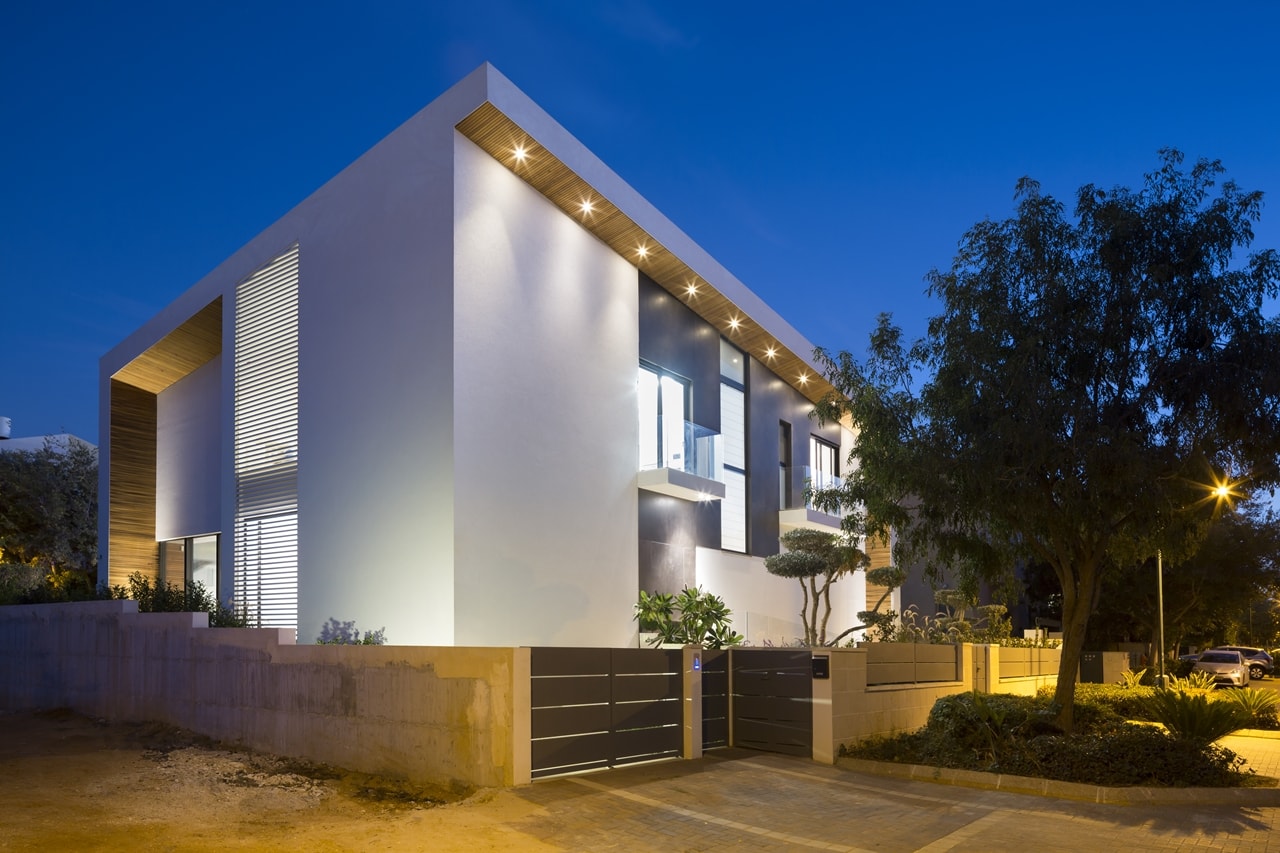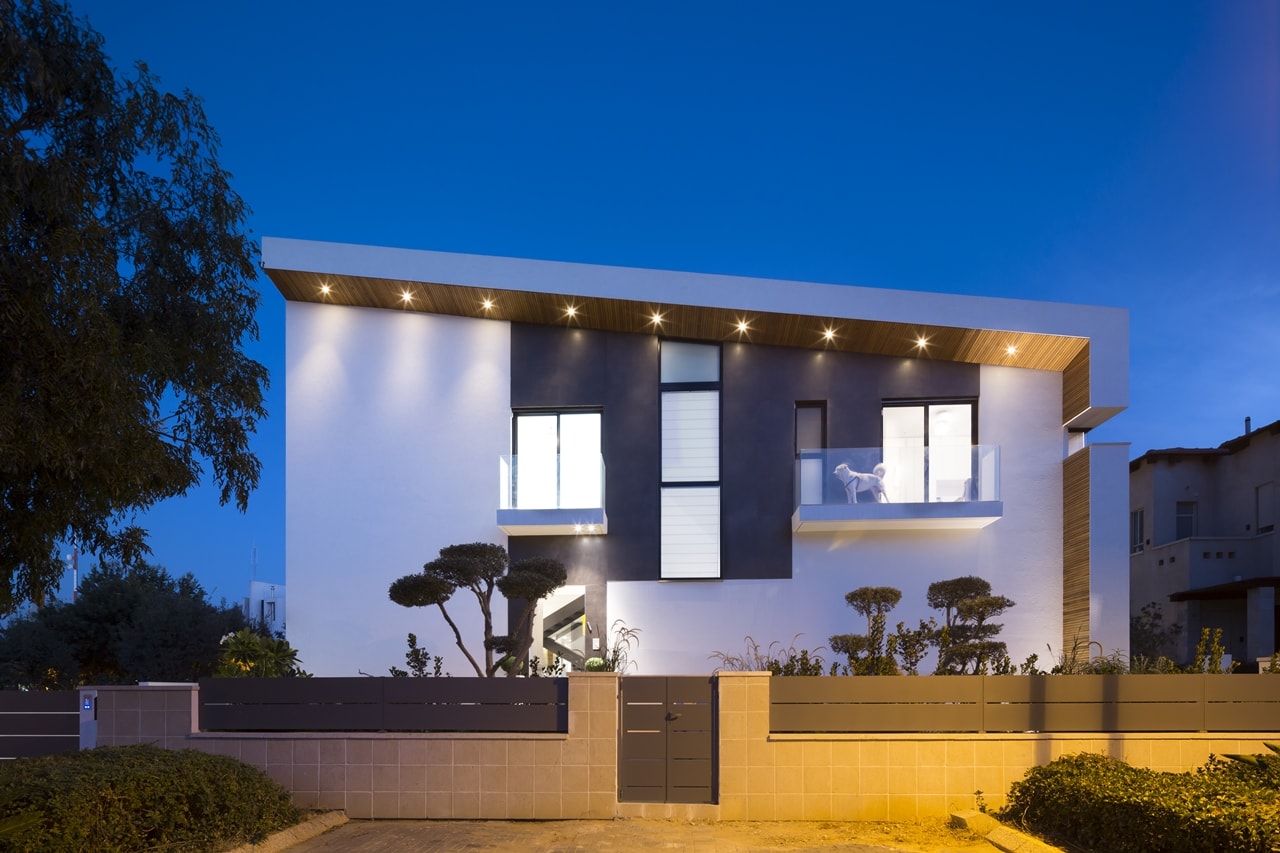 You might also find interesting...